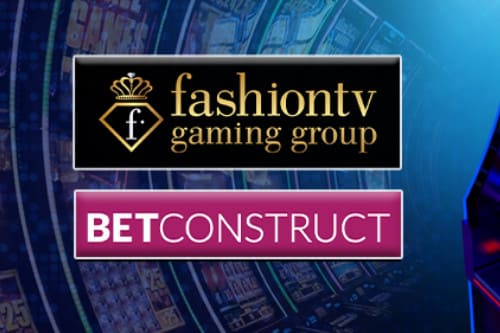 UK-based provider of online casino games, BetConstruct, has teamed up with FashionTV Gaming Group to offer its customers innovative content.
Three new releases have been recently added to FashionTV-branded offering of video slots, promising even more excitement and feature-rich action.
Valuable Additions to Every Operator's Portfolio
The list of new titles includes two slots developed together with the Vegas Kings studio, as well as the most recently launched game by BetConstruct, titled Hot Stuff. All three new launches should deliver an ultimate playing experience and provide numerous chances form players to scoop rewarding prizes.
Boasting an instantly-recognizable look of the famous FashionTV brand, BetConstruct's newest release has everything it takes to become a smashing hit. Once they enter the glamourous world of Hot Stuff, players will embark on an thrilling adventure set in the tropics.
World of Diamonds promises to take punters on a jewel-encrusted quest around the world. And if that's not enough, the Fashion Secrets slot brings to the reels the luxury and style that FashionTV has become recognizable for.
All new slot games mentioned here feature stunning visuals, top-notch animation, dynamic gameplay and will deliver experience punters are sure to remember.
Using the Power of the FashionTV Brand
The releases have already been made available across BetConstruct's network, including its premium Vivarobet brand, and other third-party international operators. Now, they will join FashionTV's extensive portfolio of video slot games, which has recently taken the world of online gaming by storm!
Operators around the globe are sure to benefit from the fantastic power of the FashionTV brand and its audience. Backed by the renowned TV network, which is available to more than two billion viewers around the world, FashionTV Gaming Group offers its partners a distinctive brand to business model. Operators can choose to create and launch their own offering of FashionTV gaming content, which in turn will enable them to gain an advantage over their rivals.
The newly-launched games are just a part of successful launches we've seen over the past twelve months, as FashionTV Gaming Group continues to further cement its positions in the online gaming market.