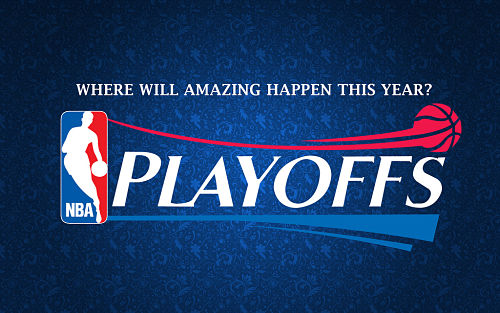 To no one's surprise, Cleveland Cavaliers will be facing Golden State Warriors in The 2017 NBA Finals for the third year in a row. If you're looking to get in on the action starting on 1st June, and you are a high-roller at the same time, check out the exciting news brought to us by Cloudbet.com – the highest betting limits available anywhere!
Hugely Popular Sports Betting Event
That NBA betting is second largest in the sports betting arena might come as a surprise. Its high scoring nature and fast score fluctuations make it one of the more difficult sports to wager on. However, since we were given the option to bet on sports online, the popularity of NBA betting has exploded, and with 82 season games per team, it provides plenty more opportunities to bet on compared to football.
Will you side with the Warriors, considered to be a strong favorite to win the title, or put your money on the underdog, the Cavs, hoping for a surprise? Whichever way you decide to go, and provided you're willing to do the betting in bitcoin, Cloudbet.com might be the right partner to choose this season.
Wager As Much As 36 BTC Or Over $80,000 with Every Single Bet
Cloudbet.com has come up with the highest limits ever on this series, regardless which platform and currency you look at. This online gambling site will now allow you to bet up to 36 BTC (more than $80,000 at the current exchange rate), without setting a limit as to how many bets you can place.
The operator has already earned itself a reputation for some of the highest limits in the betting world, both when it comes to bitcoin and the so-called fiat currencies. "We specialize in high limits across both our casino and sportsbook, and this is the single biggest limit we've ever been able to offer," says Joe Jameson, Cloudbet Head of Sportsbook. "We're confident that no other mass market operator can match it on a bitcoin or dollar basis."
While Cloudbet.com allows financial transactions to be executed only in bitcoin, there are other reasons why you should consider embracing this cryptocurrency. It's generally considered to be faster, easier to handle, and more secure than cash, and the high-rollers should appreciate the fact that it's at the moment at a historic all-time high.
About Cloudbet.com
Having gone online in 2013, Cloudbet.com is an online sportsbook allowing you to place bets on any world event at zero fees. You'll be able to bet using bitcoin on Live sports, American sports such as NFL football, NBA basketball, and MLB baseball, English Premier League football, Spanish La Liga, French Ligue 1, German Bundesliga, UEFA Champions League, and more.
On top of the already mentioned highest betting limits, the site provides best-in-industry odds and a 100% first deposit bonus of up to 5 BTC to all new players. When ready to take a break from sports, switch to the Casino section and pick from more than 300 slots and over 100 table games and video pokers. If live action is what you're after, Roulette, Blackjack, Baccarat, Poker, Sic Bo and several other games can be played at one of 27 tables hosted by live dealers. Click Here to Visit CloudBet Now!