Evolution Live Craps Rolls Out in Michigan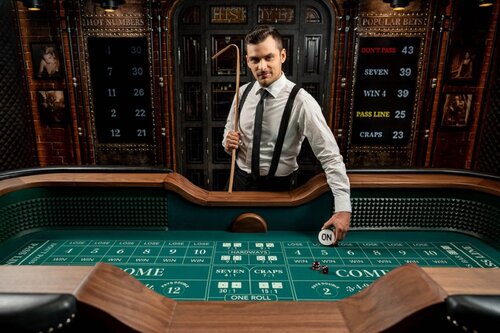 Great news for all US-based fans of craps – the revolutionary Live Craps game from Evolution will not be available in the state of Michigan!
Knowing US gambling regulations, this means that a new, US-facing studio has set up shop, about a year after the game became available in Pennsylvania.
Michigan Launch
This latest studio launch is one in a series of Evo's moves to expand throughout North America. Unfortunately, US online gambling laws make this growth quite difficult. For starters, every piece of a live casino vertical has to be located in the same state. This is a direct result of the infamous Gamblign Act of 2016, which prohibits the movement of gambling proceeds across state lines.
All of this meant that Evolution could only roll out a small part of its massive live gaming portfolio in the US. Thankfully, more and more titles have been receiving the US-facing treatment as time went on, and it's finally time to take a crack at the live craps table. It only makes sense – Americans are by far the biggest fans of craps in the world, and a worthwhile online craps table is a long-awaited addition.
About Live Craps
In short, Evolution Live craps is the best and most immersive way to play craps online. RNG versions of the table game have been around for quite a while, but they don't provide the community and excitement that craps are so famous for. However, the live dealer variant Evo made allows you to play online craps with real money while also interacting directly with the dealer and other players. It's a creative solution that rocked the online gaming world back when it was released in 2020.
If you would like to know more, check out our review of the game for the details.
Also, if you need a good online casino in the US to play craps, check out this page.