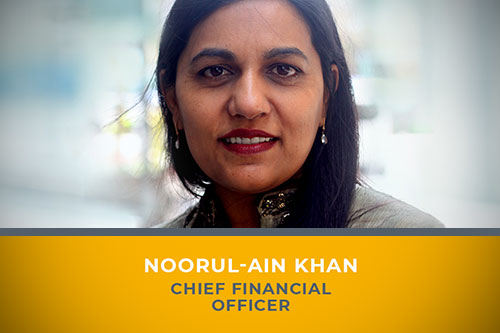 The leading developer of online casino games, iSoftBet, has named Noorul-ain Khan as the company's new Chief Financial Officer. Khan is a renowned financial service expert with vast experience, while the list of her former employers includes such reputable names as Barclays, Firstrand, Deloitte, and Investec.
She has spent more than two decades working across multiple disciplines like regulation, private equity, and compliance and even provided her service to companies from the motor industry.
A Valuable Addition to the Company's Team
Khan has a successful record of managing financial teams in the UK and South Africa. At the same time, her expertise should prove crucial for the further development of iSoftBet in the coming years.
Over the past twelve months, iSoftBet has significantly strengthened its management team, following the appointment of the new Chief Marketing Officer, Chief Technology Officer, and Head of HR.
Earlier this year, iSoftBet revealed its new business philosophy titled Serious Fun. According to the new manifesto, future company growth should be driven by high-quality releases using in-house developed mechanics and a wide variety of themes.
The renowned game supplier plans to offer its customers fantastic gaming experiences by delivering gaming products of the utmost quality. The content aims to inspire, entertain, and innovate both their players and partners and puts them at the heart of the development process.
Benefiting From Khan's Vast Experience
Commenting on the new appointment, Nir Elbaz, Chief Executive Officer at iSoftBet, said the company was delighted to welcome Noorul-ain to its management team. He pointed out that Khan's vast experience would be crucial to the business as iSoftBet continued to expand further.
Elbaz also said the benefits of hiring incredibly talented executives were coming through. The company has been delivering high-quality and innovative gaming products that add value for the company's partners and their players.
iSoftBet is currently licensed in nineteen regulated markets worldwide, providing its partners with quality casino games and services.