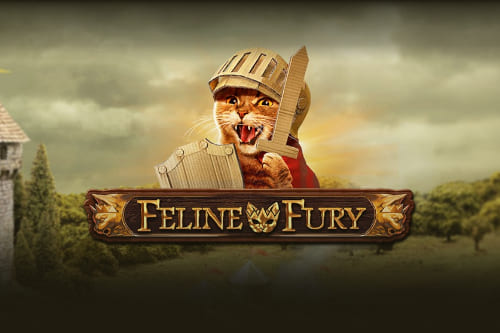 The leading provider of online casino games Play'n GO has recently added a brand-new release to its rapidly-growing portfolio of exciting video slots.
Cat lovers will definitely enjoy the company's fresh launch, which features these cuddly creatures. Titled Feline Fury, the game is played on a standard five-reel three-row grid with a total of 25 paylines for punters to benefit from.
A Nice, Quirky Theme
Play'n GO latest addition to its lineup boasts an unusual theme that is sure to appeal to slot aficionados and cat persons alike. In addition to this, the new slot will offer the chance to claim nice prizes, with the maximum payout reaching 5,000 times the bet.
The game itself is all about dressing up loveable felines in clothing and costumes from a different era, which has recently become a very popular trend on social media.
We're sure that Feline Fury will become very popular among punters of all types, as it's a nice-looking game, easy to play and very entertaining. Play'n GO never ceases to deliver a fantastic playing experience, and we know they won't disappoint us this time.
The game is beautifully designed, and its stylish appearance will sweep players off their feet. Developers at Play'n GO have given their best, once again showcasing their abilities and the flexibility of their content.
Creating the Most Entertaining Games
Commenting on the arrival of the new game, the company's Chief Product Officer Marting Zettergren pointed out that Play'n GO had a versatile portfolio, consisting of different releases, from epic fantasy adventures to science-fiction slots, and entertaining and playful titles like Feline Fury.
Zettergren added punters were sure to find a game at Play'n GO, as the renowned provider used the best ideas to produce the most entertaining creations in the market. He also said it was easy to see why many players loved their games.
Playable across all platforms, the new Feline Fury slot can be played today at any Play'n GO-powered online casino.