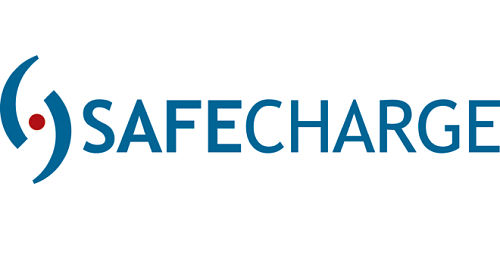 SafeCharge, a leading company in payments technology, has become partners with Chase, allowing customers to process bank and credit card payments in the US.
This will provide domestic rates and conditions for SafeCharge customers and benefits for consumers are reflected in enhanced payment experience with increased chances for accepting transactions.
Partnership for Improved Service
With 20 per cent of market share, Chase is the third largest merchant bank in the US. The company serves over 250,000 merchants at more than 560,000 locations all over the United States. In 2016 Chase processed 16.88 billion transactions, which justifies the good market position.
Proprietary payments platform that SafeCharge uses involves a card issuer, a gateway and acquirer which provides it direct connection to all prime card brands such as MasterCard, American Express, Visa, China Union Pay. The platform is global and available in four continents offering a vast number of acquiring options for transboundary businesses striving to provide the best possible payment acceptance rate, and it will further improve SafeCharge's presence in the online gaming payments sector.
Chief Executive Officer at SafeCharge, David Avgi pointed out the importance of US market saying: "The Federal Reserve estimates that US credit and debit card payments were worth almost $6tn in 2016. There's a growing requirement from both consumers and merchants to accommodate cross-border payment acceptance, boosting conversion and enhancing the customer experience."
Company Overview
SafeCharge International Group Limited is based in UK and is a global provider of payment services, technology and risk management solutions. The company started its businesses in 2007 and today is the world's largest provider of advanced payment technologies. With a large customer base all around the world, SafeCharge is a trusted partner providing its customers with a large extent of not only payment, but also fraud prevention services. Being a global company, SafeCharge has offices in the UK, Germany, Austria, Israel, Bulgaria, Cyprus and Ireland. Company's shares are listed on the London Stock Exchange AIM market and its businesses are regulated and authorised by the Central Bank of Cyprus.
Chase Bank is a subsidiary of JPMorgan Chase & Co., one the world's largest financial institutions, dating back to 1799. The company has a huge market share in the US, serving nearly half of America's households, offering vast number of financial services including payment processing, credit cards, personal banking, auto financing, mortgages, loans for small businesses, investment advice. With a mission of creating lifelong relationships, Chase offers 5,200 branches in 26 states, 16,000 ATMs, as well as Chase Mobile app.