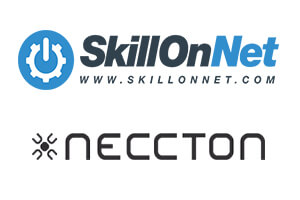 SkillOnNet, one of the leading online gaming platform providers, will roll out an innovative machine learning Safer Gambling tool called Mentor. The tool designed to help players avoid gambling-related harms has been developed in the partnership with data science specialist Neccton. Stay with us to learn more about the tool that will be launched across all SkillOnNet casino brands.
What is Mentor?
The software provider behind popular casino brands including PlayOJO Casino, SkillOnNet, has partnered with Neccton, a data science specialist, to launch a tool that should detect and minimise harm from gambling. The Safer Gambling tool is called Mentor, and Neccton has developed it in collaboration with behavioural scientists and psychologists.
Mentor is designed to track player data, detect risk patterns and changes in behaviour as well as to flag signs of problem gambling. When the tool identifies a player at risk, they get personal feedback and tailored communications that should prevent harm. The communication is based on "motivational interviewing", which is a counselling approach developed by William R Miller and Stephen Rollnick, clinical psychologists. This technique uses nudges that should result in behavioural change.
The Safer Gambling tool will be available across all SkillOnNet brands, including PlayOJO, Slingo, SlotsMagic and more.
Best Possible Advice and Practical Help
Commenting on the launch of the new tool, Head of Compliance at SkillOnNet Andy Andrew said that they were thrilled to have joined forces with Neccton to bring its state-of-the-art machine learning Safer Gambling tool to their in-house online casino brands and white-label partners.
"Safer Gambling is one of the most important aspects of operating an online casino markets and although already very advanced in this area using in-house tools, we are proud to be among the first to adopt and launch innovative technologies," said Andrew adding that such a tool ensured that players showing signs of risk via customer interaction would receive the best possible advice and practical help.
According to Dr Micahel Auer, Director at Neccton, academic research is at the core of their work. He added that they had published more studies than anybody else in the area of player tracking and responsible gaming over the last ten years.
"We have shown what works and what does not work and are constantly improving our solution based on academic evidence and best practice," concluded Auer.