Celebrate St Patrick's Day With Vegas Crest And Win $500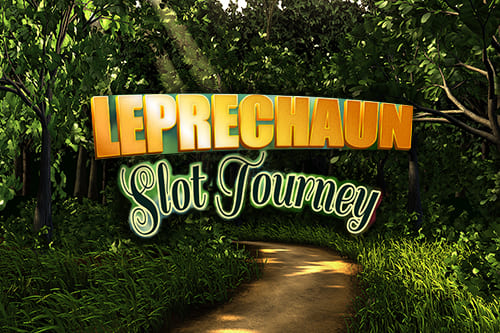 St Patrick's Day is just around the corner, and if you feel like becoming Irish for a while, then Vegas Crest Casino has a perfect offer for you. Five tournaments in March are waiting, all five of them offering the top prize of $500.
A total of 20 prizes will be delivered to the top 20 competitors every Wednesday in March. If you can prove to be the best of the best, you can walk away with a total of $2,500 in cash. Only the 1st prize is in cash, the rest of them are Casino Bonuses.
Begin a Chase For Leprechauns
Starting from March 3rd, players will be able to compete against other fans of traditional Irish folklore in five weekly tournaments, which will begin every Wednesday at 12:01 AM EST, and will last until 11:59 PM EST.
Your only task will be to go for the best-equalized spin during the Leprechaun Slots Tourney. The better you do, the higher the position on the final leaderboard. Chasing after Leprechauns and winning pots of gold has never been easier!
Win One of 20 Prizes Every Week
The best part of the story is that you can enter the tournament every week. It does not matter whether you have won something the previous time or not. Players only have to make at least one deposit in the previous seven days so that they can enter the tourney.
It is possible that two or more players have the same score in the end. If something like that happens, the winner of the prize will be the player who achieved the best result first. Click here and visit Vegas Crest if you think you have what it takes to catch a leprechaun and win the top prize of $500. Remember that the offer is on the table only in March.