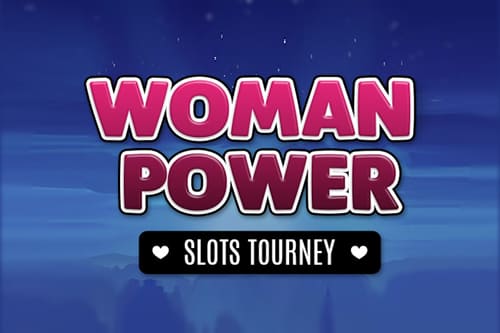 As you all already know, March is reserved for women, and, in order to celebrate the female empowerment, Vegas Crest Casino decided to dedicate their monthly video slot promotion to Women's Day.
There will be five weekly tournaments, where you will be able to play 20 video slots from the selected list, and win one of 40 prizes that are on the offer, ranging from $5 to $500. The best-equalized spin in one round will get you the reward, it's that simple.
Women Power Slots Tourney Starts on 1st March
Every single Monday, players will be able to participate in the weekly tournament. Since there are five Mondays in March this year, a total of 5 weekly Women Power Slots tournaments are waiting for you. In order to participate, players will have to make at least one deposit in the previous week.
Every Monday, games will be battling for one of 40 prizes. The top reward is $500, and is the only prize that comes in cash. The other 39 of them represent Casino Bonus prizes, and they range from $200 to $5. Join the weekly tournaments every Monday between 12:01 AM and 11:59 PM EST.
Get the Best-Equalized Spin To Win
The rules of the tournament are far from complicated. There are 20 different video slots on the selected list that you can play, including Poisoned Apple 2, Bachelorette Party, and Goddess of the Moon. Pick any of them, and you even do not have to play them for a long time, since all you need to do is land the best-equalized spin to win the prize.
Top the tourney leaderboard and you will pocket the cash prize of $500. Finish second, and you will walk away with $200 in Casino Bonuses. The lower you end up on the leaderboard, the lower your reward will be. Just make sure you find yourselves among the top 40 contestants. If you think you have what it takes to win one of the prizes, click here and visit Vegas Crest to create your account.