Rizk Introduces New Races with €1.8 Million Annual Prize Pool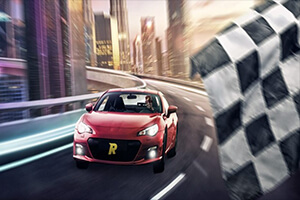 If you are a Rizk Casino customer, chances are you are already familiar with so-called Rizk Races awarding wager-free prizes. The casino has recently introduced new races with increased payouts totalling €1.8 million per year. Stay with us to learn more about the new schedule and opportunities to win.
About New Schedule
It seems the good people of Rizk care about your wellbeing. They say that breakfast and lunch are the two most important meals of the day, so they have introduced a Breakfast Race starting at 09:00 CET and a Lunch Race starting at 12:00 CET. You can join both races to compete for the top prize €120.
Another new race is a Bumper Hitch'n Race starting at 00:00 CET with the same top prize of €120. If you are looking for a way to get over the Monday Blues or midweek, you can join a Monday's Race at 21:00 CET that features a recently released slot game or a Wednesday's Race starting at the same time. The latter is played on the Game of the Week with Double Speed.
Every Thursday and Friday at 20:00 CET you can join special races with supercharged prize pools awarding a staggering top prize of €1,500.
Payouts Increased by 30%
All prizes won in Rizk Races are free of wagering requirements. The casino has increased payouts by more than 30% and kept most of the other rules. Rizk Races will still take place 24 hours a day and you have to click the Join button on a race before it starts to participate in it.
When it comes to the points system, it also remains the same. You can earn points as follows:
10 points for every winning spin
30 points for 3 winning spins in a row
40 points for 3 losses in a row
300 points for hitting a big win (10x your bet)
To follow your progress on the leaderboard, simply click the yellow "R" in the top right corner. A Rizk Race lasts until time runs out or you have played the allowed number of spins.
Click here to visit Rizk and join Rizk Races for a chance to win up to €1,500!