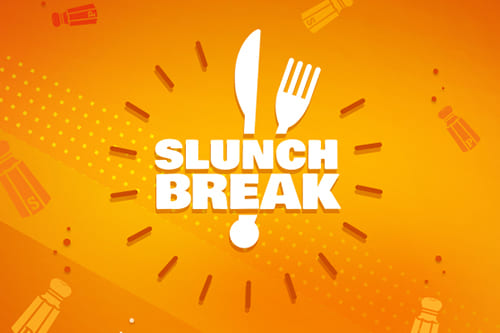 If you are wondering where to spend your lunchtime every day, then might we suggest that you eat your lunch at SlotsMillion. They have a selection of treats that will whet your appetite and make your mouth water the moment you enter the location.
Lunchtime is usually the most fun time during a working day, but the good people of SlotsMillion can make it even more fun, with their Slunch Break promotion. Visit them every day from Monday to Friday between 11:00 and 13:00 , make a deposit and you will receive your treat in the form of extra spins, it's that easy.
Get 20 Extra Spins For a Deposit of $20 or More
Collecting the prize is as easy as taking candies from babies. All you need to do is spend your lunchtime break with SlotsMillion. Make a deposit of $20 or more between 11,00 AM and 13,00 PM, and you will receive a prize of 20 extra spins. So, while you are eating your lunch, you can also play your favourite games.
It's easy to see how lunchtime has become even more fun with this delicious offer. Have lunch at SlotsMillion every day, from Monday to Friday, and you will receive hundreds of extra spins every single week. The prize of 20 freebies is yours for every deposit of $20 or more made during the abovementioned time period.
The Offer is Not Valid on Weekends
Now, it is important to remember that these kinds of treats will be available every day, from Monday to Friday. Weekends are not included in the tasty lunchtime offer. Remember that you need to make your deposits of $20 or more every day, from Monday to Friday, and you will receive your 20 extra spins.
If you think that this is a perfect offer for you, please click here and create an account with SlotsMilion. There are plenty of other delicious offers that may interest you.