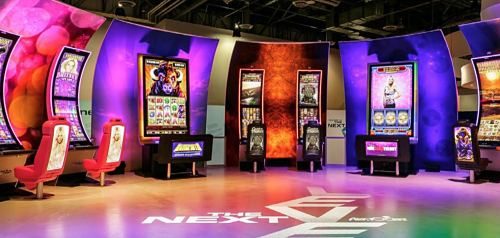 The first half of 2017 was quite profitable for the global slot-distributing leader Aristocrat Leisure, which has reported an increase in revenue of 56.9% due to successful commercial performance in the American and Asian markets.
Aristocrat is one of the industry veterans; the company was founded in 1953 in Australia with primary focus on supplying land-based casinos with high quality slot machines. Now, Aristocrat Leisure Limited operates in over 90 countries worldwide, holding licenses in around 240 gambling jurisdictions. The global presence and exponential growth of the company makes it a real giant in the business, and the most recent statistical updates only confirm it.
Strong Q1 Performance
In the six month period leading up to March 31 of the current year, Aristocrat totalled A$1.3 billion in revenue. After deducting taxes, the net profit settled at $249.6 million, which is 56.9% higher than what the statistics show for the previous year. As it appears, the strongest performance was noted in in Aristocrat's Americas business, their International Class III division and solidified sales in home Australia.
The American market brought Aristocrat a $64.6 million improvement in the first half of the fiscal year, while large-scale openings in the Philippines, Malaysia and South Africa contributed another $34.5 million improvement in profit, post-tax.
Thanks to projects like Lightning Link, Player's Choice, Helix and Dragon Link, the company's operations in Australia and New Zealand were kept on high standards. As for its online presence, Aristocrat experience notable earnings growth from such digital establishments as Heart of Vegas and Cashman Casino.
Company representatives have stated that they've managed to showcase 'exceptional operational performance despite competitive market conditions.' Aristocrat's chief executive officer and managing director, Trevor Croker, added that their focus for the future would be to grow their core business, but also seize attractive opportunities for wise investments. Keep up the good work, Aristocrat!