BEST ONLINE CASINO GAME SHOW GAMES 2023
Live casino games based on game shows can be quite varied. The nature of the game show they are inspired by often dictates their characteristics and makes each product unique. Some games, though, may share a similar concept. For example, there are multiple money wheel games, products that are influenced by the Wheel of Fortune content. Over time, software providers gained new ideas and now we have game show live casino products that combine board games with the live dealer format. Some games are pure adaptations of game shows such as Live Deal or no Deal.
More

ONLINE GAME SHOWS PLAYED FOR REAL MONEY
As we all know, live casino games are rarely available in practice mode. Most of the providers and casino operators allow access to live dealer games only to players who are ready to invest real money on them. That is not because casinos are greedy or disrespectful to their clients –  it is merely because they want to provide them with the best service and producing live casino games is expensive, considering the costs of maintaining studio facilities and employing professional dealers and hosts.
While this is definitely something we should all be aware of, we can put it all aside and simply conclude that every casino game is more satisfying if you play it for real money. Sure, playing for practice is educational, builds confidence and helps you develop strategies, but there are no actual rewards involved for you to fully benefit from the way you are improving your game. The only way to earn the rewards that you deserve is to build up courage and play for real money. After all, you can always start with minimum stakes and reduce the risk until you feel ready to place higher wagers and bag bigger prizes.
With real money on the line and significant play time, you can expect the game show games such as Monopoly Live to return 96.23% of what you've wagered, whereas Mega Ball has a slightly lower RTP of 95.40%. Deal or No Deal delivers a 95.42% return, but Side Bet City stands at 96.69%, which is more favourable especially if you care for a new take on the classic 3-card poker format.
MOST POPULAR REAL MONEY GAME SHOW GAMES
MOST WIDELY PLAYED GAME SHOW GAMES ONLINE
Arguably, the most popular format for the game show category is the money wheel. What started with Dream Catcher eventually evolved into mesmerising products such as recently released Crazy Time and also Monopoly Live before that. Nevertheless, other versions are just as loved among live casino players and present an excellent alternative to both regular TV and traditional table games. Game show casino games have the best of two worlds. Here are some of the most beloved game show instalments you will find at live casino lobbies.
CRAZY TIME
Advertised by Evolution Gaming as their craziest game yet, Crazy Time was always going to create shockwaves in the online gaming industry. The latest game show title has yet to surpass Monopoly Live in popularity, but it definitely got off to a great start. Featuring four incredibly entertaining bonus rounds and a total of nine bonus sections on the 54-segment wheel, Crazy Time is bound to deliver premium entertainment, while the potential for big wins is in place as well. It all depends how good the payouts will be in Coin Flip, Cash Hunt, Pachinko and Crazy Time.

Full Review of Crazy Time Here!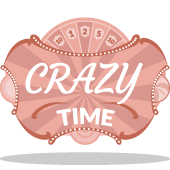 LIVE DREAM CATCHER
Live Dream Catcher by Evolution Gaming is the game to start with if you want to get into game shows. The game, operated by a live host, has a massive wheel mounted behind the presenter with 54 sections, 52 of which are numbers 1, 2, 5, 10, 20 and 40 while the other two pockets are x2 and x7 multipliers. The numbers correspond to the payout odds. For instance, the number 5 stands for the 5:1 payout rate. You only need to make a wager and wait for the host to spin the wheel. Re-spins are executed every time the wheel lands on a multiplier.

Full Review of Live Dream Cather Here!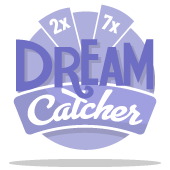 SPIN A WIN
Spin a Win by Playtech is an answer to Dream Catcher, its main competitor if you will. The wheel has 51 number pockets here and also x2 and x7 multipliers. Spin a Win comes with side bets, allowing the players to wager on odd numbers (0.75:1 payout), even numbers (1.25:1), or multipliers (25:1). Playtech released the game in early 2018 and did achieve good following, although it seems like the players prefer Dream Catcher over Spin a Win; at least the Evolution-powered game is more accessible.

Full Review of Spin-a-Win Here!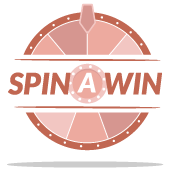 MONOPOLY LIVE
Monopoly Live by Evolution Gaming is, in a way, an upgrade to Dream Catcher. The game is based on the globally popular board game, Monopoly. Sporting this theme, Monopoly live has both elements of a money wheel gambling game and a board game we all know and love. It takes place in a stunning studio and has some impressive RNG moments as well. The wheel contains 48 numbers and two Chance, three 2-roll and one 4-roll segments. Mr Monopoly appears to give you a cash prize or a multiplier if the wheel stops on Chance. The rolls take you into the special bonus round. The whole thing is based on pure luck and it is lots of fun.

Full Review of Monopoly Live Here!
MEGA BALL
Mega Ball by Evolution Gaming has drawn inspiration from televised lottery draws. It has a simple premise. The player buys cards which contain 25 cells and contain numbers from 1 to 51 which are randomly generated. The machine that shuffles balls which correspond to the numbers seen on the cards will draw ball one by one and as they are matched with your cards, they will be highlighted. Regular balls deliver payouts per 5-cell lines, but there are also multipliers involved, not to mention the game being a sight for sore eyes.

Full Review of Mega Ball Here!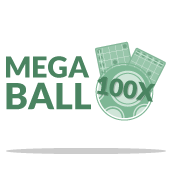 DEAL OR NO DEAL LIVE
Deal or No Deal Live by Evolution Gaming brought the famous Deal or No Deal quiz straight from the TV screen to our computers and mobile devices. To qualify for the main game, you must first spin a three-layer wheel and line up the rings. In the main game, the banker will open three briefcases and give gamblers an offer. You can choose to accept (Deal) or reject the offer (Not Deal). Swapping briefcases is also an option and you can win up to 500x your bet.

Full Review of Deal or No Deal Live Here!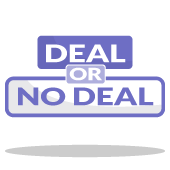 ONLINE GAME SHOWS FAQ
Most common questions related to online game shows
GENERAL
Game shows are live casino gambling games inspired by TV shows. Instead of serious casino croupiers, they feature charismatic presenters and handsome prizes. The hosts are very keen to interact with players and there is very little skill involved since you will likely be betting on the outcome of a spinning wheel (Live Dream Catcher, Monopoly Live, Crazy Time). Game shows offer a nice diversity, from money wheel games to bingo-like solutions and games such as Deal or No Deal Live and Football Studio.
It is hard to rank them individually, as one's preference can be the deciding factor in such a choice but Casino Bloke is free to say that games produced by Evolution Gaming are the best in this category. They have the most impressive studio rooms, most skilled presenters and definitely showcase the most creativity.
Yes, you can. The only thing you need to keep in mind is the wagering contribution for live casino games at your chosen casino. The higher the contribution percentage, the faster and easier will you meet the requirements and unlock the bonus funds.
Well, it is not a requirement. Surely, you would have a good starting notion about Deal or No Deal Live if you watch a few episodes of that programme before you start playing the game based on it for real money. But, you can also read the rules and jump into it without watching.