TOP ZAR ONLINE CASINOS
This page is specially tailored towards our South African players looking for ZAR casino websites to play safely and securely at.
BEST SOUTH AFRICAN CASINO SITES!
The list below features those South African gaming operators that offer a vast portfolio of games, lucrative bonus deals and a plethora of payment options.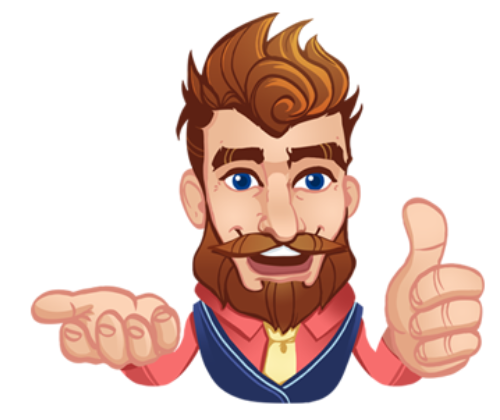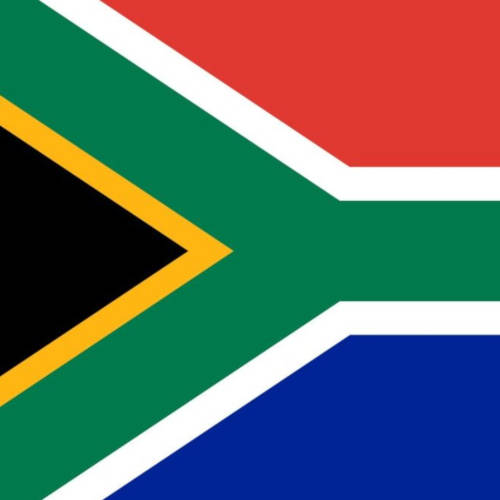 ZAR Online Casinos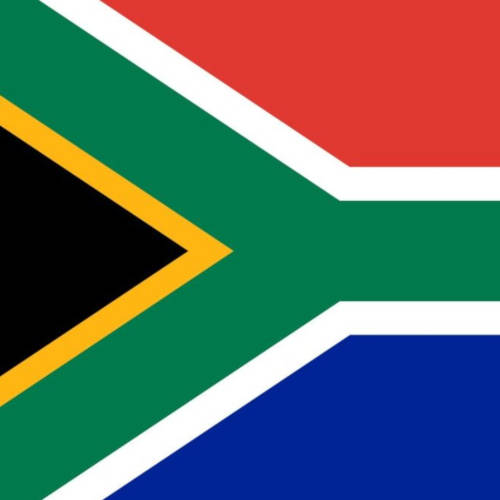 We know gambling has been a popular South African pastime for ages, so much so that you guys were not even bothered by unfavourable laws which have made nearly all gambling activities illegal for decades. While even today South African government doesn't exactly give you a free pass to wager and play online, they will not prevent you from paying a visit to reputable South African online casinos and placing real money bets.
With more and more operators catering exclusively to residents of South Africa, your primary concern becomes how to recognise who are the good guys, as opposed to those who might take your money and run.
That's where Casino Bloke comes in! He's done his homework and prepared a comprehensive and independent gambling guide which includes a list of fully licensed, safe and fair online gaming venues for South Africans to enjoy. Featured operators have made South Africa their primary target market and made sure to adapt their offering to your needs and preferences, whether it comes to the choice of games, promotional offers, payment methods and currencies, or the support you might require while enjoying your favourite pastime.
If you read through this page there is a fair chance you will be much wiser and smarter when it comes to picking the right ZAR online casino for you. Moreover, you will learn different bibs and bobs about the most popular casino games in South Africa, the best ZAR casino bonuses & promotions. Ultimately, there is a list of frequently asked questions at the bottom of this page so chances are we'll leave no stone unturned to soothe your dilemmas.
ZAR Online Casino Checklist
Casino players looking to find the most reputable ZAR gambling establishments online will need to make sure all of them tick a couple of important boxes. Therefore, Casino Bloke has prepared a neat checklist of aspects you need to carefully consider before signing up with a casino.
License & Reputation – only choose fully licensed and regulated brands that possess a seal of approval by the National Gambling Board. Moreover, look for the brands with rock-solid reputation and a good track record of caring for their customers.
Bonuses & Promotions – a number of South African casino websites will have a solid offering of custom-tailored bonus packages for ZAR players. Seeing a venue that offers promos in ZA Rand can be particularly pleasing for local casino enthusiasts.
Game Offering – slots might be some of the most popular casino games out there. However, South African players will be advised to find ZAR casinos online that offer a wide variety of casino products such as video poker, blackjack, roulette, poker. Inevitably, you need establishments with excellent live dealer portfolios.
Banking Methods – making deposits in ZA Rand is always a great option, but you will need websites that allow quick transactions. Moreover, you need to find casinos that offer a lot of different deposit & withdrawal methods.
Customer Support – there is no better way to build your reputation by taking good care of your customers. Self-respecting casino operators in South Africa will have responsive customer staff and friendly service ZAR players can get in touch 24/7.
TOP SOUTH AFRICA CASINOS IN 2023
OK, we might have not gone across the South African plains and mountains in a treacherous journey to find the best ZAR casinos online. However, our task has been demanding as all we ever want is the absolute best for our readers. As a result, before you here is the list of best South Africa casino websites, fully licensed and regulated to offer you pleasant gaming experience. On this list of ZAR casinos, you will find names that guarantee lucrative bonus deals, offer a wide variety of different casino games and allow you to make safe and secure payments.
HOW WE COMPARE AND RATE SOUTH AFRICAN CASINOS
We don't just shoot in the dark here and we're sure our South African friends very well know that. Casino Bloke and its trusted team of casino experts will examine all important aspects before an operator is presented in front of you.
First and foremost, we take the legal aspect of their business extremely important. After all, we all want to be responsible and play at only those casino websites which are fully licensed and regulated. That way, we take care of ourselves but also others. Once that's out of the way, we dig deeper and go through different nuances of their casino business. If you want to know what we particularly look for in a South African casino website, have look below.
Top South African Bonuses
One reason why casinos online are so popular in ZAR is definitely South African casino bonuses. To attract South African players and customers, the biggest South African casino brands will offer lucrative bonus and promotion offers. These go from welcome bonuses as the most common choice to game-specific bonuses and seasonal offers. Moreover, the South African casino players can hope to get no deposit bonuses, free spins bonuses and much more.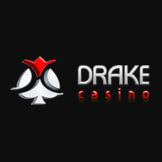 300% up to $2,000
New players only. 18+. T&Cs apply.

10/10
Visit casino!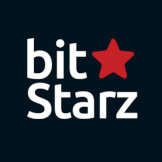 100% bonus up to €100/1 BTC

10/10
Visit casino!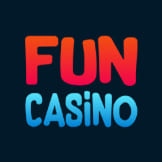 100% bonus up to £/$/€ 123
New players only. 18+. T&Cs apply.

9/10
Visit casino!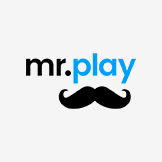 Mr Play €200 + 100 FREE SPINS
New customers only. 18+. Click for full T&Cs.

9/10
Visit casino!
Casino Bloke has gone through a number of ZAR casinos online to highlight the ones that offer bonuses in ZA Rand and those that are specially tailored for South African casino players. Once you pick a gaming establishment and start playing, you can hope to get loyalty bonuses, VIP promotion programs and pampering treatment throughout. With the right casino and an appropriate bonus offer, you'll quickly feel like a South African king. Or Queen!
GAMBLING REGULATIONS IN SOUTH AFRICA
Gambling in South Africa has been prohibited since the Gambling Act of 1965 banned all of its forms except for betting on horses. This has, as you'd expect, resulted in thousands of unlicensed casinos operating throughout the country until the National Gambling Act was passed in 1996. The Act has established a system of licensed casinos as well as the National Gambling Board, a body responsible for regulating and supervising the South African gambling industry. While it defined standards for legal operation of slots and other casino games, requiring licenses issued by province's gambling board, providing (and participating in!) online gambling activities were banned. All except for online sports betting.
Like in many other countries, the enforcement of this law is actually targeted at operators, rather than players. So while, strictly speaking, by gambling online you're performing an illegal action, to date there has not been a single case of an individual player fined or prosecuted by the authorities in any way.
When it comes to taxes, there is a 6% VAT applied to horse racing wagers. This, obviously, doesn't concern those of you playing online casino games, unless you report the winnings as an income. Which would probably not be a smart thing to do, considering online gambling is in South Africa considered to be an offence.
BANKING METHODS
When deciding where to invest your money, you'll want to be 100% sure you'll be handing it over to someone you can trust. But you'll also want to choose how to pay, and since each of us has their own preferences when it comes to making online financial transactions, Casino Bloke has given extra points to those operators who provide a large number of options.
Popular credit and debit cards, normally MasterCard and Visa, are easy to find whichever online casino you choose to visit, and same applies to E-wallets such as Skrill and Neteller. They are not only convenient and safe, but usually also the fastest way to collect your winnings. Prepaid cards are a very secure method for making deposits, though you won't be able to use them for withdrawals, while Bitcoin payments are another excellent option.
A recent study shows that more than 80% of South Africans use their smartphones to access the Internet, and Casino Bloke bets his entire bankroll that's also how you like to do your gambling. Mobile payment options are perhaps the easiest of all; you will not have to provide credit card details (or even own one!) nor bank information, all charges will simply be added to your phone bill.
Software Provider

Rating
87%
Countries
Australia, International, United States, Japan, New Zealand
Type
Best Place to Play
Software Provider

Rating
88%
Countries
United Kingdom, Sweden, India, New Zealand, Netherlands
Type
Best Place to Play
Software Provider

Rating
87%
Countries
Canada, International, New Zealand, Europe
Type
Best Place to Play
Software Provider

Rating
82%
Countries
Type
Best Place to Play
CUSTOMER SUPPORT
South African casino players are advised to always seek for those gambling establishments that will be at their disposal 24/7. Finding a place you can trust is of paramount importance and that's why Casino Bloke dug deep to recover only the highly-rated casino websites whose customer staff is not only friendly but also knowledgable and ready to help you get the best gaming experience possible.
PLAYING IN ZAR CURRENCY
Probably every online gamer in the world prefers to pay in their own currency rather than use omnipresent Euro, GBP or USD. Why should you have to waste your hard-earned cash to finance hefty conversion fees, right? South Africa friendly online casinos take care that you don't have to by offering players to make deposits, play, and withdraw cash using SA Rand. At least you can be sure that each and every operator on the Casino Bloke list does.
TOP SOUTH AFRICAN SOFTWARE
Being a South African player, perhaps you're not as fortunate as some of the other nations when it comes to accessibility of online casino software. But while not every developer makes their games available for you to play, there are still several great ones that do. One of the biggest names is Net Entertainment as an industry veteran that needs no introduction. Moreover, Realtime Gaming is probably the one you've got the most experience with. Rival and BetSoft definitely stand out as well.

Slots, Progressive Slots, Live Dealer, Blackjack, Baccarat, Roulette, Poker, Video Poker
150+

Slots, Progressive Slots, Blackjack, Roulette, Baccarat, Craps, Video Poker
850+

Slots, Progressive Slots, Live Dealer, Blackjack, Roulette, Poker, Baccarat
700+

Slots, Progressive Slots, Blackjack, Roulette
80+
LIST OF TOP SOUTH AFRICAN SLOTS
From classic slot games build by industry staples Microgaming or NetEnt to their massive progressive jackpots, ZAR casinos online offer players both a complete gaming experience. Most of the South African casino websites will make their games playable in fun mode as well as for cash. This is important as it allows players to get a taste before committing to a certain establishment.


South African players can rest assured Casino Bloke went far and wide to track down the best casino websites offering their service on the South African gaming market. Our team of experts has reviewed and rated both casino websites and their gaming assortment to give you an honest assessment of what you get for every ZA Rand you invest.
go to za casinos


ZAR ONLINE CASINO FAQ
Popular Q&A questions for South African players!
General Queries
Gambling has been illegal in South Africa since 1965. Sports betting, through bookmakers licensed in South Africa, is the only exception here. The strict laws have been, however, oriented towards the operators rather than the players. Strictly speaking, by gambling online you will be taking part in an illegal action. However, to this date there has not been a single case of an individual player fined in any way.
There is not a universal answer to this question. The best casino in South Africa is the one where you feel safe, secure and valued. In one word, the one you enjoy the most. Casino Bloke reviews and rates the best ZAR casinos online objectively and it's up to you to make a personal choice.
When talking about the land-based establishment, GrandWest Casino & Entertainment World with 5 gambling facilities, 82 table games and more than 2,500 machines, is the biggest casino in South Africa.
Much to anyone's surprise – No, casino winnings are not taxable in South Africa. The players might be surprised to hear that they don't have to pay tax on casino winnings. This means you get to enjoy the full amount of money you win by playing slots online or any other game.
Slot games are the most popular casino games in South Africa. The likes of Jack and the Beanstalk and Thunderstruck were known to attract a lot of ZAR casino players. However, the South Africans love playing roulette, craps and blackjack as well. Live dealer games are also growing in popularity.
No. Casino games found at the biggest and most reliable South African casinos are fair and powered by the random number generator (RNG) where mathematical formula ensures every spin of the reels, dice roll, card dealt is random and unpredictable. Therefore, playing for real money or free should – and will not – affect your performance.
World Wide Casino Top List