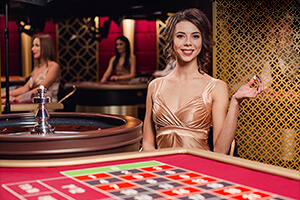 The selection of casino games you can play online may strike you as overwhelming and live casino games are no exception. If you are new to this form of entertainment and still don't have enough knowledge about how the games work, you can easily make a mistake when choosing the one to play. Roulette is one of the most popular casino games and today you can choose from a multitude of game variants available at virtual and live tables. We bring you a guide to Live Roulette variants with tips on how to choose the one that will be just right for you.
Introduction to Live Roulette
Live Roulette is a version of the classic game that can be played at tables hosted by real-life dealers. While RNG-operated Roulette is available in free play mode, live dealer Roulette games can be played with real money only. That's why it is important to find a game variant that suits you best. Live Roulette comes in a range of variants. While they all have the same goal – to predict which number will win – there are certain features that make each of the variants unique.
As you probably know, the three main versions of the game are European, American and French Roulette. The main difference between these variants is in the number of zeros on the wheel. While both European and French Roulette feature a single zero, the American version of the game features two zero pockets, which increases the house edge to 5.3%. It is important to note that the house edge in European Roulette is 2.7%. The French version of the game has an even lower house edge of 1.35% due to the La Partage rule which allows you to keep half of your bet if the ball lands on zero provided you have played an even-money bet.
All of them can be found at live casinos, but the selection of games varies depending on the software a certain casino runs on and contributing providers. Some of the most popular providers of Live Roulette are Evolution Gaming, Playtech, NetEnt, Authentic Gaming and more.
Things to Consider when Choosing Live Roulette Game
We have already mentioned the main division of Roulette games you can find at live tables. However, there are other tables with subtle features that can make all the difference. In the following chapters, we will discuss certain criteria you should take into consideration when choosing a Live Roulette table to join.
Your Playing Style and Bankroll
This is probably the most important thing you should consider knowing that Live Roulette is available in real-money mode only. Once you enter a live casino of your choice, you need to study betting options at Roulette tables and join only those you can afford to play at. A betting range differs from one table to another with bets typically starting from £0.50 and going all the way up to £20,000. Playing Roulette at high stakes is possible at VIP tables. If you are a beginner or on a tight budget, avoid them.
Also, you should know that Evolution Gaming offers Live American Roulette at stakes that are lower than at any other table. Keep in mind that this version of the game is the least favourable to the player due to a higher house edge explained above.
Preferred Speed and Special Features
A regular Roulette round at Live Roulette takes around a minute. As the game is played in real-time, you have to complete your bets within a set amount of time. However, if you prefer fast-paced games, you can opt for one of the Live Speed Roulette variants like the one powered by Authentic Gaming where a round lasts 23 seconds only. This option is more suitable for experienced players, though.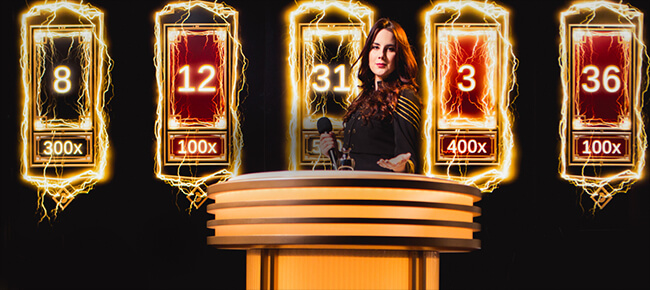 Some Live Roulette games offer special features such as Lightning Roulette by Evolution or recently released Quantum Roulette by Playtech. They introduce multipliers going up to 500x that can help you land a massive win. There are also versions of the game played with two balls (Double Ball Roulette) or with two wheels (Roulette Double Wheel). At some tables like Age of the Gods Live Roulette by Playtech you can win a progressive jackpot. There are other features Live Roulette games can benefit from, so study the game selection at a live casino you play at and learn all about the game you are interested in.
Language You Speak
The action at Live Roulette tables is streamed from land-based casinos and studios based in all parts of the world. Typically, croupiers that host the games speak English, which is a global lingua franca. However, to attract more players, some providers offer Roulette games hosted by native speaking dealers. If you stumble upon Svensk or Dansk Roulette, you should know that these are not some special versions of the game. These tables offer European Roulette with the dealers speaking Swedish or Danish. There are also the Spanish-facing tables – Rouleta en Vivo – and Arabic Live Roulette designed to appeal to Arab players.
Closing Thoughts
As you can see, there are many options to choose from. Regardless of the game version that you choose, you will enjoy a genuine casino experience. With the action broadcast in high definition quality and live chat functionality allowing you to interact with other players and the dealer, this is the closest to what you get when you play Roulette at a brick-and-mortar casino.
Whichever of the Roulette tables that you opt for make sure to learn all about the game and its rules. Once you join the table, keep an eye on your budget and keep in mind that Roulette is a fixed-odds game, meaning that you cannot decrease the house edge. What you can do is play outside bets that come with a lower house edge and are more likely to win. If you are curious about Hot and Cold Numbers concept in Roulette, you can learn more about it here.
Click here to visit LeoVegas and choose from multiple Live Roulette variants the one that suits you best!