LIST OF BEST MGA ONLINE CASINOS
To push their online gambling department, MGA has invested in developing several online gambling websites through which players can enjoy the studio's proprietary games as well as online sports betting services. These websites are Todoslots.com and Goldenpark.es, for example.
That being said, these online betting sites are mostly tailored towards Spanish-based punters. They benefit from a special license from the Juego Seguro division of the Directorate General for the Regulation of Gambling, which is Spain's government-approved regulatory body for gambling operating land-based and online. The majority of Spanish-speaking countries are targeted by these sites, yet players from countries like Ireland, Germany, Finland, Sweden and Malta are eligible to play, as well.
MGA SLOTS RTP
Slot players are often raving about return percentages of online slots, and for good reason. Knowing the machine's return rate does give you an insight into just how well those games were designed in terms of payouts, Both their size and frequency. MGA slots are predominantly low- to medium-variance slots with intriguing structures and formats, relying mostly on 3-reel and 5-reel configurations. By testing their repertoire, Casino Bloke has concluded that the RTP of MGA slots ranges from 90% to 95% in most cases. El Cartel, for example, has an RTP of 95%, as well as Viking's Gold. Manolo el del Bombo features a return percentage of 90%, which is considered low by any standards.

WHAT CASINO GAMES DO THEY PROVIDE?
The company currently provides about 45 online slots and Bingo games, all compatible with Flash and HTML5 platforms – meaning you can play them on most iOS and Android devices. In terms of visuals, you won't find a lot of 3D graphics, mostly cartoon-style 2D executions combined with simple audio effects. While the basic gameplay seems to be replicated across the games in MGA's portfolio, each offers a specific little twist on its own. There are typically only a couple of features, though with a bit of luck, they can be pretty generous. Simplicity actually seems to be the key word when it comes to MGA products, and if that's how you like your games, you'll probably enjoy every single one from their gaming catalogue.
MGA FEATURED GAMES
With a primary focus on the Spanish-speaking countries, one would say MGA has a rather narrow reach. However, a good game speaks all languages and there is a good chance the players will go past the fact MGA games have Spanish titles. Moreover, plenty of casino goes will find them particularly intriguing because of that. If you add exciting gameplays into the mix, that's a win-win situation.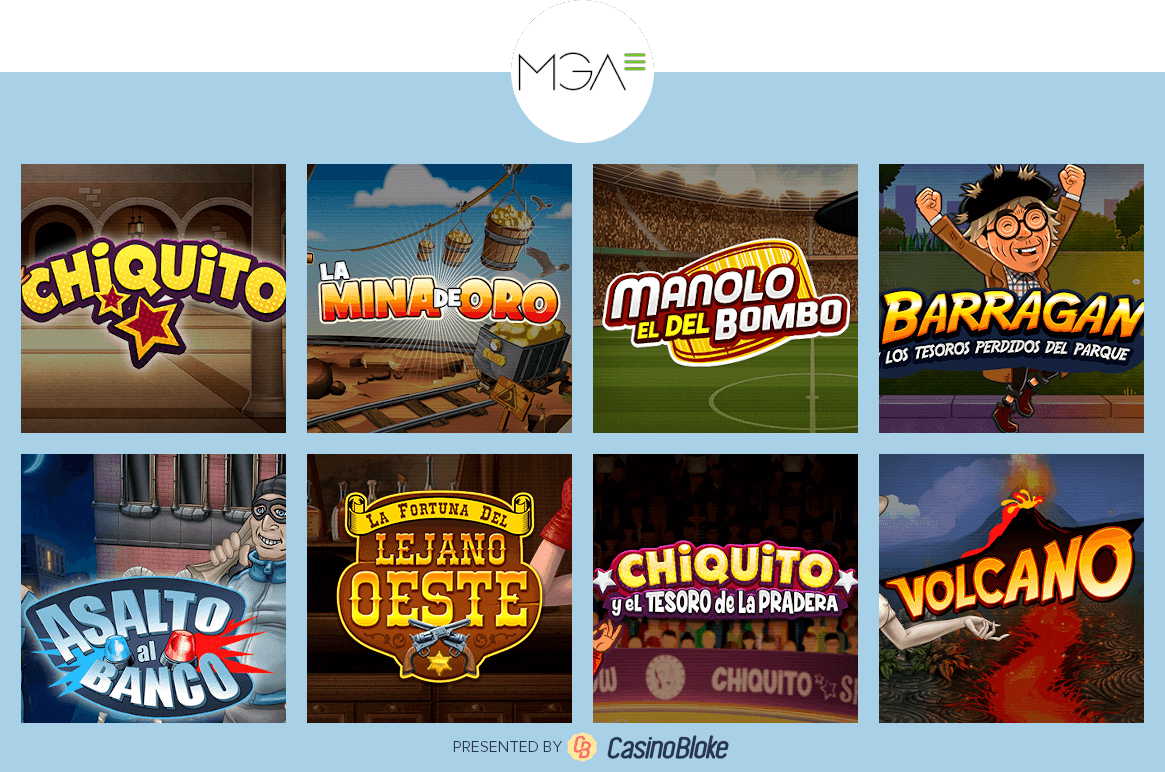 MGA TABLE GAMES
MGA features no online table games at the time being.
PROGRESSIVE JACKPOT GAMES FROM MGA
MGA hasn't produced any progressive jackpot slot games up to this point.
OTHER MGA GAMES
MGA does not showcase any table games, but they do offer 32 bingo games with different themes, many of which come with extras in the form of bonuses. Castle, for example, offers access to a bonus game when you match the figure in prize plan. One game consists of kiss throws executed in 3 rounds, a random number given in each and a prize hiding in hearts. The other is a race up the castle walls between 4 suitors; the one who reaches the princess first awards the respective prize. In the third, you'll shoot at a target with bow and arrows, and in the fourth, you'll win prizes by moving within the castle walls. You'll see similar action taking place in Bicho Farm, Zeus, and quite a few other MGA Bingo games.
MGA LIVE DEALER GAMES
At the moment, the developer doesn't provide any online live games.
WHAT ELSE?
MGA still seems to be heavily focused on the physical world rather than online, so we're not sure what to expect from this developer in the future.
Will they be content with a limited range of online slots, similar in design and play to what they have today, or will they surprise us by going out of their comfort zone and venturing, for example, into table games segment? Hard to say at the moment, but Casino Bloke will keep an eye on them and let you know.
We've witnessed the news of ORYX Gaming teaming up with Grupo MGA, so we can assume all this is for the purposes of developing new content and expanding its reach, much like earlier strategic partnerships with the likes of Playtech and Quickfire.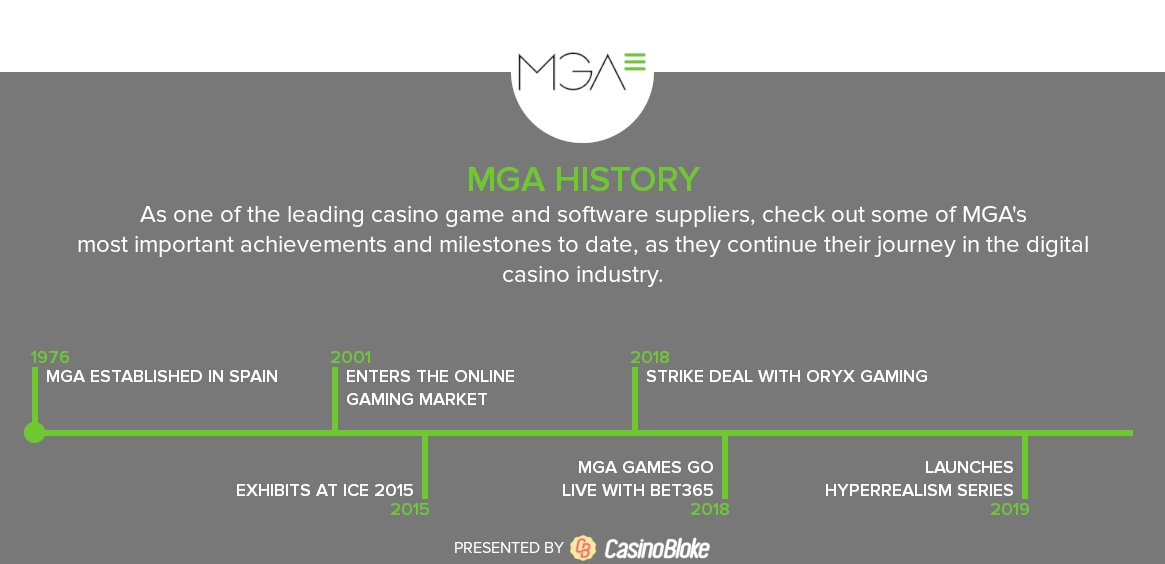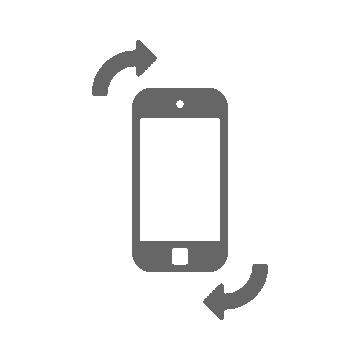 OUR VERDICT ON MGA
MGA is a casino software company with experience and a great reputation as a land-based casino game provider. Its significance is reflected well in the industry, especially in Spanish and South American markets where they are the leading provider of online slot machines and bingo. While MGA is still far from being a major player in Europe or other gambling-friendly regions of the world, their games are integrated into more and more existing platforms, exposing them to a wider audience and giving them a taste of something they've never seen or played before.
All MGA games are built in HTML5 and Flash, covering both 3- and 5-reel slots

Most of the games are in Spanish by default, but they also support English

Certified by BMM Testlabs

Original and branded slots
Suffers from low-key presence in the iGaming market

Insufficient distribution channels

MGA FAQs
Most Common Questions About MGA Games & Casinos