LIST OF BEST 4THEPLAYER ONLINE CASINOS
In February 2019, 4ThePlayer joined Yggdrasil's Game Server Masters programme and announced a collaboration which will make the company's unique titles available to Yggdrasil's operator partners. Yggdrasil has previously formed similar partnerships with Rabcat, Northern Lights, Fantasma Games and Avatar UX.
More
4THEPLAYER SLOTS RTP
"Isn't it boring when everything is the same?" says the 4ThePlayer team and states they aren't afraid to innovate and try out new things. That's why their slots integrate creative elements you won't find in any of the competitive products. They also spend a lot of time working on the design and come up with bright little ideas; because Mount Everest is 8,848 meters high, they made 9k Yeti pay up to 9,000x. Judging by the first and only video slot we've seen (in pre-launch phase), 4ThePlayer titles will incorporate generous special features. Yeti is willing to grant up to 880 Free Spins and provide further assistance by turning losses into wins.
We have yet to see how generous 4ThePlayer slots can be but hope they'll follow Yeti's example and offer above-average returns. 9k Yeti comes with an RTP of 97%, by the way.

WHAT CASINO GAMES DO THEY PROVIDE?
Products developed by 4ThePlayer have yet to hit the market but we've got big expectations as the team promises to deliver games with outstanding math, great graphics, big win potential and innovative solutions. The official website reveals an initial portfolio consisting of several video slots and one table game.
4THEPLAYER FEATURED GAMES
Though young and green when it comes to online casino industry, 4ThePlayer is ready to make its mark in the business. The company's modest game potrfolio has made a big splash with its entertaining titles some of which are featured right here thanks to your Casino Bloke.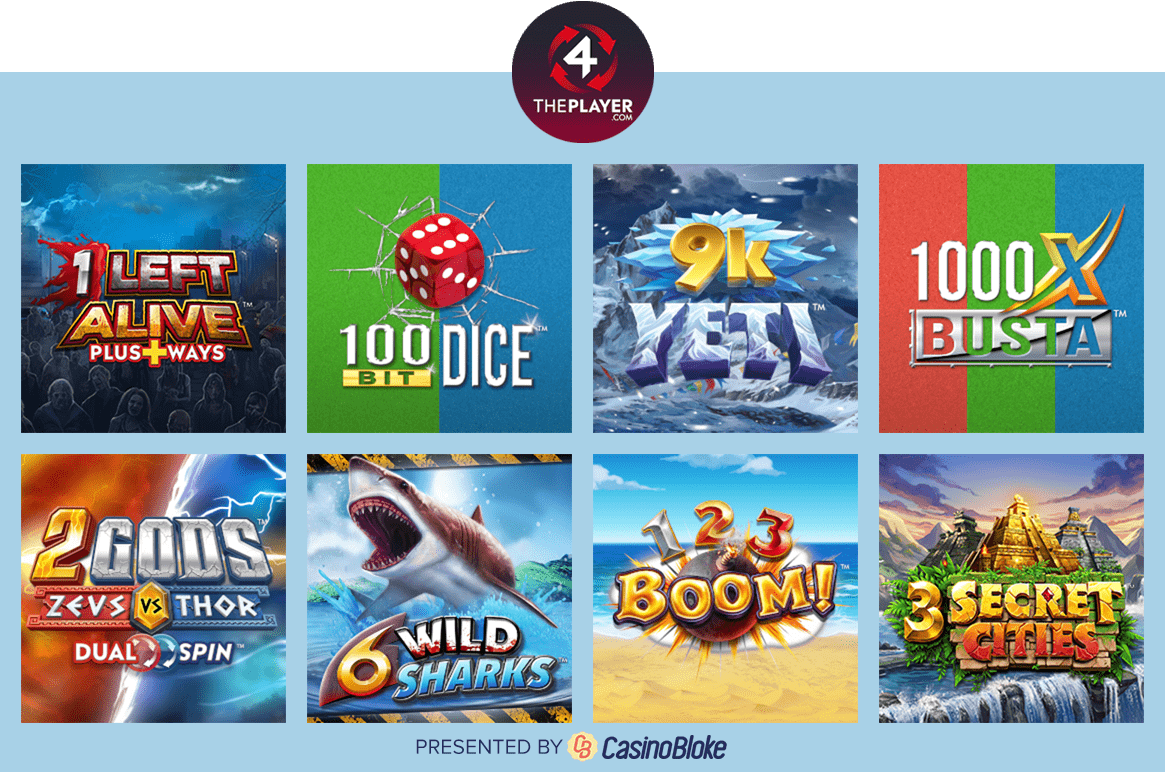 4THEPLAYER TABLE GAMES
At the moment there are two games released in this category. Judging by them, we can expect to see innovative alternatives rather than yet another batch of standard games. The company's 100 Bit Dice is a Crypto dice game offering players to bet on the outcome of a dice 0 – 100. It has an average RTP of 98.94% and a maximum bet multiplier of 1,000x. The other one is called 1000x Busta and it is inspired by crypto/Busta Crash games where the player bets on an increasing mutiplier.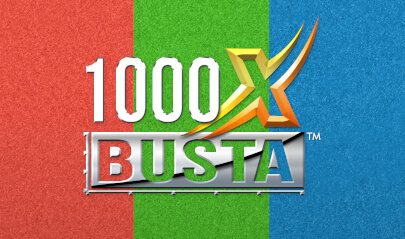 i
Read review
| | |
| --- | --- |
| Minimum Bet: | |
| Maximum Bet: | 1000 |
| RTP: | 97.00% |
| Max Payouts: | 1,000x bet |
| Sidebets: | No |
| Rating: | 85% |
Play for Real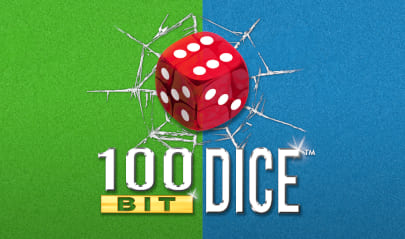 i
Read review
| | |
| --- | --- |
| Minimum Bet: | 0.01 |
| Maximum Bet: | 1000 |
| RTP: | 99.00% |
| Max Payouts: | 250,000 |
| Sidebets: | No |
| Rating: | 88% |
Play for Real
PROGRESSIVE JACKPOT GAMES FROM 4THEPLAYER
We still don't know if 4ThePlayer intends to incorporate progressively increasing top rewards into any of its products. Perhaps they are waiting for their brand to become more well-known before they roll out a progressive network. For the time being, their slots are generous in the standard way.
OTHER 4THEPLAYER GAMES
Not yet, but they may come. The Bloke feels optimistic. 4ThePlayer is a very ambitious bunch with enough creativity and resources to come up with something that would surprise everyone in the online gambling scene. Look at their "table" games. They are already unconventional and unrestrained by traditional formats such as "vanilla" card games and the like.
4THEPLAYER LIVE DEALER GAMES
There isn't a single live dealer game in the provider's current portfolio. Our guess is that the developer plans to focus on RNG games, though anything is possible. It has happened before – brands would start as RNG developers and move on to create stellar live casino games. Time will tell if such a fate is reserved for 4ThePlayer.
WHAT ELSE?
4ThePlayer is taking its baby steps into the world of online casino software, and as they launch new products we believe they will receive more recognition. At this point, they have several new games announced on their official website, namely Zeus vs Thor slot, which should be a nice crossover machine tackling the themes of both Norse and Greek mythology, an unnamed game which will be themed around surfing and sharks according to the thumbnail and another game called 1000x Busta, which, by the looks of it, is something completely different than anything the online casino community has had the chance to experience so far. The game is listed under Table Games, but we would give it its own category.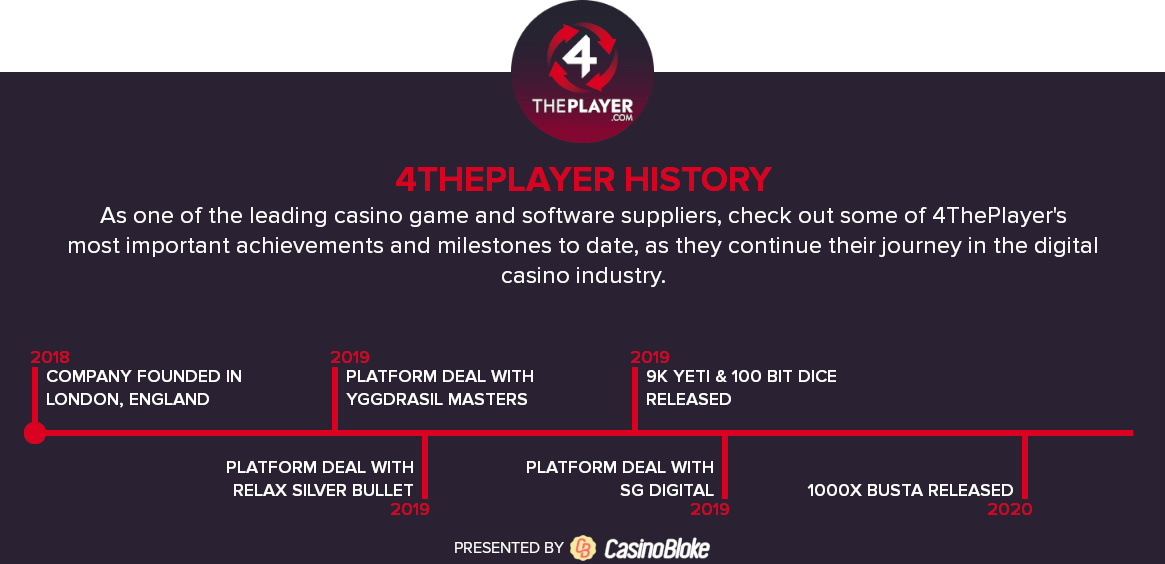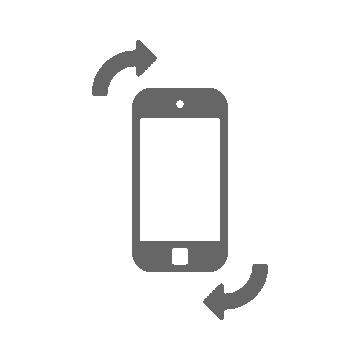 OUR VERDICT ON 4THEPLAYER
Casino Bloke always welcomes new developers providing they bring something new to the party. It may be a bit too early to pass a verdict as far as 4ThePlayer is concerned, but he likes what he's seen thus far. It may not be enough to take over the leadership from far more experienced game creators but will certainly make the online gaming scene more interesting. Continuous innovations may also serve as an inspiration for the company's competitors. Owing to collaboration agreed with Yggdrasil and Relax Gaming, we expect 4ThePlayer games to quickly achieve wide distribution and soon become available at hundreds of sites operated by Yggdrasil's and Relax Gaming partners.
Great design

Innovative solutions

High win potential

Higher than average RTP
Very small number of games

4THEPLAYER FAQs
Most Common Questions About 4ThePlayer Games & Casinos