Austrian Court: Novomatic to Pay €2.5m to Gambling Addict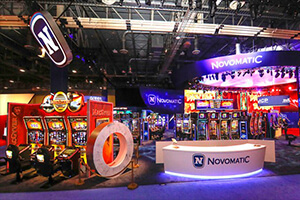 Novomatic Group, an Austria-based gaming giant, faces a €2.5m payout to a gambling addict. An unidentified gambler sued the company after losing more than €2m while playing Novomatic slots over a 10-year period.
Left Incapacitated by Addiction
According to Austrian media, the gambler's lawyers provided an expert psychiatric opinion stating that due to the addiction, the man could not resist the urge to gamble and lost his ability to work. The Regional Court of Wiener Neustadt ruled that all bets he placed were invalid because of the incapacitation caused by his psychological state. As a result, Novomatic has to pay him the money he lost plus interest, a sum that amounts to €2.5m.
The punter whose name stays unrevealed lost more than €2m on Novomatic slots in Vienna between 2002 and 2012.
Novomatic Will Appeal
This is not the first time a court orders that Novomatic has to repay a slot player who suffers from addiction. In 2014, they were ordered to pay €440,000 to a gambler who spent €800,000 on slot machines between 2006 and 2010. The court's decision was based on a psychiatric evaluation as well.
Another violation that the court found in this year's case are high stakes the company's slot machines accept. Earlier this year, the company published a press release on their official website in which they state that according to a comprehensive study, every 208th euro generated in Austria is "directly or indirectly attributable" to Novomatic. Being one of the largest taxpayers in the country, Novomatic contributed a total of €439.7 million directly and indirectly to tax revenue in Austria in 2017.
However, the Austrian capital government decided to make slot machines less available and ban all those outside casinos back in 2015. Prior to that, around 2,600 non-casino slots were available in Vienna with 1,500 of units operated by Novomatic.