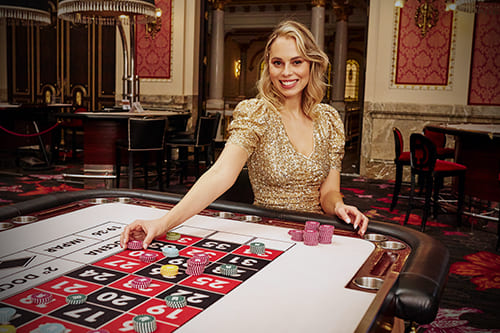 Authentic Gaming, a reputable iGaming content developer, has announced the expansion to the regulated Spanish market. The company will now provide their comprehensive portfolio to multiple operators in the region. Several top-tier iGaming brands in this jurisdiction have already gone live, with more to launch the content soon.
Many companies from Authentic Gaming's current client base are already active in the Spanish market. Their relationships with the existing operators in the country have made the transition much easier. They managed to acquire the necessary approvals quickly and enter the promising market successfully.
Unique Roulette Offer
The launched game library incorporates five-wheel installations in the prominent Gran Via Casino in Madrid. This is the largest number of wheels provided in Spain, meaning the company is already influential in the market. Authentic Gaming offers three categories of Roulette, including Authentic, Studio and Auto Roulette.
The offer also includes the company's original live version of Gran Via Madrid Roulette. It enables users from both land-based and online casinos to play against each other simultaneously. This makes the table more appealing, allowing Spanish operators to attract more players using the famous casino brand. The presence of real pit bosses and croupiers enhances the experience significantly.
Expanding the Company's Global Footprint
Authentic Gaming concentrates on the Spanish market with the plan to enter more regulated jurisdictions in the future. The idea is to offer operators innovative and exciting live table content while recording stable growth in the Spanish market. It seems to be a prosperous environment, with 43% year-on-year growth from 2018 to 2020, showing no signs of declining.
The company is confident the environment will still provide great possibilities for iGaming operators. Spain has limited the industry range with a set of new rules, but Authentic Gaming and others remain positive about the future opportunities.
Speaking about entering the market, Authentic Gaming CCO, Magdalena Podhorska-Okolow stated that their current offer in Spain was unique. It will give them a chance to make deals with the best operators, providing an unmatched experience to their fans. She added this important strategic move would allow new operators to bring innovative content to their players.