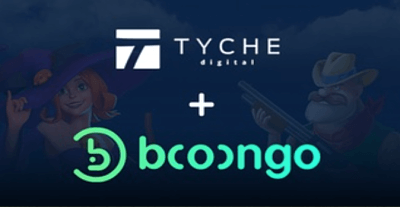 Curacao-based gaming company Booongo Entertainment has announced it has inked a new partnership agreement with Tyche Digital.
Under the provisions of the new deal, the company will increase its market presence in Asia, where players will be able to enjoy its extensive portfolio of premium video slot releases through the Tyche Digital platform.
Expanding its Presence in Asia
Booongo Entertainment's lineup of slots includes games such as 88 Wild Dragon, 12 animals, Poisoned Apple, Lucky Xmas and God's Temple, which have recently made it to Asian TOP5 Games Rating and are already available to players on this continent through Tyche Digital's platform.
The latest move is an important one for Booongo Entertainment. It represents a great opportunity for the company to increase its footprint in the highly competitive Asian markets, especially since Tyche Digitals offers one of the best aggregation platforms in the business, with a wide offering on innovative and quality gaming content.
We can expect this will be a commercially profitable partnership both Booongo Entertainment and Tyche Digital.
High-Quality Games on a High-Quality Platform
Headquartered in Curacao and with offices in Ukraine and Taiwan, Booongo Entertainment offers stunning 2D and 3D video slot games, developed using HTML5, and available to punters on all four corners of the Earth. The firm's game portfolio includes 30 titles fully adaptive to mobile and tablet devices, with 4 scheduled to hit the market in the coming period.
Booongo Entertainment games are known for their distinctive gaming experience, high-quality graphics and audio and exciting features.
Tyche Digital's platform, on which the games will be available, is extremely reliable and offers the highest quality of gaming experience. Using HTML5, its adapts to characteristics and capabilities of each and every device, delivering the best possible experience for players.
Players in Asian market can look forward to a world-class offering of games.