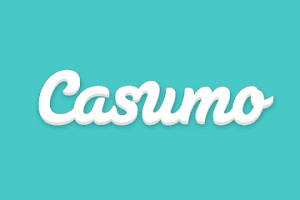 Casumo Casino is one of the luckiest places to play gambling games online – at least according to statistics. The website has been open about whopping wins that had happened over the course of last year, and in hopes to continue such a joyful tradition of paying out massive wins Casumo reminds us of all the past jackpot hits, as well as recent wins at the platform. 
Five Multi-Million Wins Paid Out in 2017
In case you lost track, there were some notable wins that happened at Casumo in 2017. In fact, multi-million wins have been recorded in March, twice in April, in August and in November. In March, Mega Fortune progressive jackpot slot paid out a €3,317,639.08 win.
The next month one Casumo lucky member won €4,621,607.81 on Mega Fortune Dreams, followed by a €3,332,981.00 win on Arabian nights merely several days later. Again, Mega Fortune Dreams proved to be the lucky slot for another Casumo customer in August, when the payout was worth £2,767,467.00. The last huge win was reordered on November 17th when NetEnt's Hall of Gods paid out a jackpot of £6,373,373.23.
2018 Has Started With a Bang
Quite impressive! But will the lucky streak last during 2018 as well? It just might, with several breathtaking wins taking place once a month at Casumo. From January to April, there have been four remarkable wins, all sparked by relatively small wagers.
On January 20th one of Casumo users scooped €214,716,87 playing Hall of Gods on a €1,20 bet. On February 7th there was another life-changing win; the payout was worth €137,400.77 and it occurred on Mega Fortune Dreams following a €6 bet. In March the same slot paid out a staggering sum of £85,931.00 on a £30 bet. Finally, a £2 bet was enough to trigger a £65,826.00 win on Divine Fortune several days ago in April.
The best part of the whole story is that Casumo continues to offer awesome jackpots as of April 27th and all of them will be millionaire-makers. Currently, the jackpots stand at:
Mega Fortune – €3,059,199.98
Mega Fortune Dreams – €2,232,121.69
Hall of Gods – €1,159,405.43
Arabian Nights – €1,279,374.56
With massive rewards like this up for grabs (and they'll only grow bigger from there), Casumo ought to be your next choice for some reel-spinning action by the end of April and throughout May. Click here to visit Casumo now and who knows, maybe you will be their next big winner.