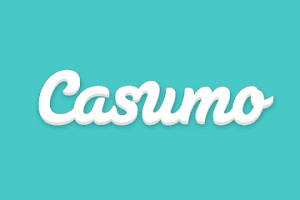 When it comes to innovation, Casumo is a force to be reckoned with in the iGaming sector. Since launching in 2012 with an MGA license, the company has attempted to redefine online casino play by fusing it together with various video game elements. Casumo makes the gambling experience all about progression, which has certainly made other brands sit up and take notice. Not afraid to kick things up a notch, Casumo is now stepping into the sports betting world through a deal that is bringing Kambi sportsbook on board.
An online casino incorporating sportsbook into its platform isn't exactly unexpected. In fact, a lot of the mainstream sites already have launched live sportsbook operations. However, given the nature of Casumo as an online casino, the introduction of a Kambi-backed sports betting platform has caught many off guard. Operating out of Malta, Kambi Group is a power player in the sports betting world, delivering market-leading technology that implements a social style betting experience.
This partnership isn't likely to light a fire under revenue streams immediately, but beyond that there are high hopes for the Kambi-Casumo combination. Speaking on the Casumo's arrival within the Kambi network, Kristian Nylen (Kambi Chief Executive) said, "As one of the fastest growing and most innovative operators in Europe, I'm delighted to welcome Casumo to the Kambi network." He also believes that this deal has the power to attract a whole new market towards sports betting, "A combination of the Kambi Sportsbook and Casumo's gamification expertise will attract a different player segment than what we've been used to, further strengthening the Kambi network."
Casumo certainly doesn't see sportsbook as a throwaway experience, as they've brought on board a new CPO to drive the project forward. Starting his career Betsafe and Betsson, Mark Busuttil joined Casumo as a senior systems administrator, but has seen his position and responsibilities grow over the past four years. Now, he's the man that Casumo are leaning on to make the new sportsbook integration work, and as such is expected to hit the ground running.
For Casumo, the idea is to build on what has been some rapid growth in recent years – taking its video game-esque gambling experience to another level. The deal with Kambi will see Casumo target casual bettors and those that more than likely have not engaged in sports betting before, or simply hold a casual interest. Kambi's sportsbook will be fully integrated into Casumo's proprietary platform. While a football-focused mobile option is also in the works, as Casumo expects the demand for an on the go experience to be high.
Casumo has a sterling reputation for user-friendliness and fun – reading any Casumo review confirms that – so it's right to expect this to carry over into the brand's new sportsbook product. That being said, there are still parts of the operation that lack clarification, as we currently don't know the degree of markets to be offered, along with whether there will be live game streaming. It's also worth noting that no launch date has been announced yet, so there is still plenty regarding this new platform that remains unknown.