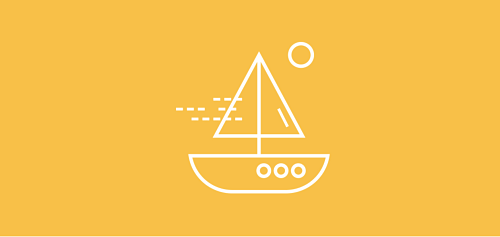 The latest acquisition by Catena Media is directed towards casino affiliate Newcasinos.com, strengthening its position in the European market, as one of the fastest growing companies in lead generation.
Why Newcasinos.com?
Founded in 2015 by several casino enthusiasts, Newcasinos.com gathers only reliable, safe and entertaining sites, providing information and updates for casino players. Being a fast-growing casino affiliate, mostly oriented towards UK, Norway and Sweden markets, New Casinos will open the path to Catena Media for product segmentation.
It is expected that quarterly sales of around €550,000 will be generated by vested assets, with an operating margin up to 80%. With the UK market's extremely quick growth, the Catena Media's strength in regulated markets is further enhanced.
Let's Translate It into Numbers
The amount of €7,650,000 will be paid as a cash consideration for transferring assets, with up to €4,250,000 of earn-out, depending on annual revenue performance. Realistically expected scenario implies total earn-out purchase price of €3,250,000, requiring from the sellers  to produce the revenue growth between 25 and 50 percent throughout the given period. Payment and transfer of assets will take place before 15th July.
Robert Andersson, CEO of Catena Media expressed his satisfaction about the acquisition, pointing out good market positions and renown of the two companies. He said: "Catena Media has been in the forefront of the consolidation in the affiliate market and wants to keep a leading role. The company is predominantly focusing on larger assets since we are well positioned to capitalise on our size and growth. With this acquisition we are acquiring another successful online casino affiliate to complement and strengthen our portfolio. The sellers have demonstrated a solid growth and an interesting content offering. This is fully in line with our strategy of partly growing through acquisitions and continuing our solid growth story."
Catena Media Continue Bullish Strategy
Catena Media has been founded in 2012 and now is one of the most renowned lead generation companies in the iGaming industry sector. Having an organic growth as a strategy, the company is focused on geographical expansion and acquisitions. With the head office in Malta, the business is also being carried out in the UK and Serbia. With the growth of 168% and over 200 employees, in February 2016 Catena Media was listed on Nasdaq Stockholm First North Premier.
Newcasinos.com is a two-year-old casino affiliate website, founded by experienced casino enthusiasts. Known for fair gaming and safe sites, New Casinos specialises in compiling reviews and ratings of online casinos, providing players with latest news and trends in the online gaming industry.