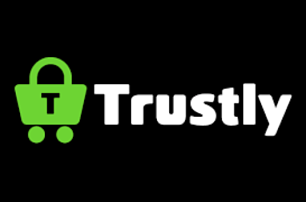 As far as payment solutions go, Trustly is synonymous with iGaming. Built upon the idea that the traditional banking system is outdated and old-fashioned, Trustly prioritises the delivery of simple, fast, and secure payments for merchants, consumers, and banks alike. What you will likely find is that Trustly is a fixture at most leading online casinos – with ComeOn being no exception. Taking things one step further than most, ComeOn is introducing a new, super-fast registration option in the form of Trustly's Pay N Go system. 
ComeOn offers its customers a variety of payment options already. While that's all well and good, the downside of most of these options, as described in this ComeOn Casino review, is that the normal registration and verification process is quite slow. To fix this issue, ComeOn will now offer users a temporary guest registration option, as long as the player users Trustly's Pay N Play registration system. This allows players to side-step the lengthy sign-up process by logging into ComeOn's site or app as a guest and being able to withdraw winning in five minutes or less.
When you consider that many online casino registration processes are deemed clunky, this approach is sure to earn ComeOn plaudits amongst players. The concept revolves around using Sweden's digital BankID identification software to partner with players' details. Speaking on the introduction of Trustly's Pay N Play system, Tomas Johansson (ComeOn Interim CEO) said, "We see that different types of customers want different things. Some prefer the membership option where they get a great customised experience, while others value speed and ease of use. It feels great to be able to cater to everyone's preference, and guest play is a great complement to ComeOn's already popular membership option."
Express registration systems are becoming commonplace across the online casino landscape – largely as they provide a solution to a common online casino predicament in slow sign-ups and logins. Mr Green has already launched something similar with the help of payment provider Entercash. As time progresses, players can expect these solutions to become permanent. What Trustly's Pay N Play system joins is a raft of payment options that ComeOn already offers, including Neteller, Skrill, Paysafecard, Visa, Visa Debit, Maestro, Mastercard and Entropay.
While there are other express registration systems out there, none seem to have generated more buzz than Trustly's Pay N Play. During ICE London back February, Trustly displayed Pay N Play to the masses and excited thousands of attendees in the process. The simple yet sophisticated nature of the system gave people a glimpse at the future of payment mediums. With it now set for implementation at one of the most exciting online casinos around, the world is about to see just what Trustly's Pay N Play is capable of.