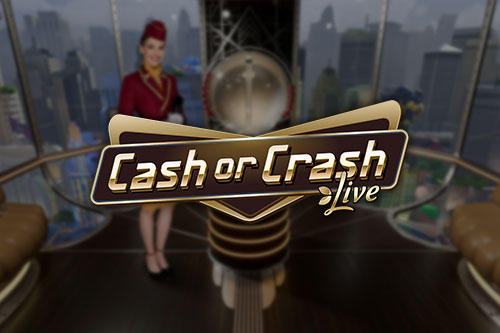 The leading producer of gaming content, Evolution, has expanded its offering of live casino games by launching the Cash or Crash title.
This exciting game show promises to take players to the skies and offer them plenty of chances to win. More importantly, the game is easy to play and highly entertaining.
Easy to Play, Hard to Resist
The gameplay is straightforward: you have only one bet, with substantial potential winnings up for grabs. A twenty-step, ladder-style paytable is taking you high, and the higher your manage to go up, the bigger are the payouts you can win.
Each green ball drawn will take you one step up the ladder, but if a red ball is drawn, you'll lose everything. However, there's a gold ball that can protect you on your journey to the top and even increase the size of your payouts.
When a green ball is drawn, you'll have three options: Continue, Take Half or Take All. Reaching the top promises payouts of up to 18,000 times the bet, while the gold ball increases prizes up to 50,000 times your wager.
You're Guaranteed to Have Fun
The gold ball has another vital role: it activates the Bonus Round. Here you'll be protected from crashing, and all you have to do is to sit back and hope for more green balls to be drawn.
Remember, that's your ticket to going upwards on the paytable. In the meantime, you can look forward to a unique journey that will immerse you from the first moment the Cash or Crash game starts.
And who knows, you may end up reaching thrilling heights and attractive payouts. Add the extremely high Return to Player of 99.59% to the offer, and you get yourself a smashing hit to enjoy during hot summer days.