Evolution to Unveil Bac Bo Live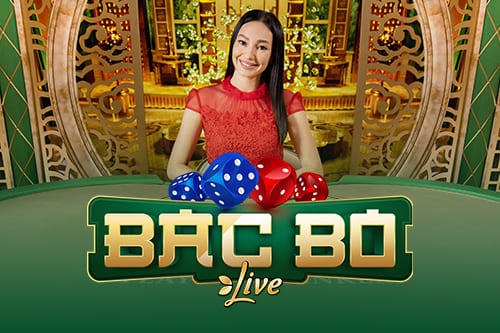 Evolution, a top-tier iGaming content provider, is close to releasing another Live addition to its rich game portfolio. The company is to reinforce its Live offering after rolling out such successful titles as Andar Bahar and Cash or Crash. It will strengthen its assortment with an Asian-themed game that represents a unique combination of a dice game and Baccarat. The promising new release is a simple game, full of tension and excitement, that can bring you up to 88x the stake.
The title guarantees numerous thrills and continuous engagement. Bac Bo Live doesn't have an unfamiliar concept, as it is similar to Dragon Tiger but with a particular feel to it. Baccarat fans will also love this game, although it doesn't use cards but dice. If you're lucky, you can experience the land-based casino thrills and also score lucrative wins. It is a game with a good RTP of 98.87%, meaning you'll have the chance to win frequently.
Simplicity, Speed and Elegance
Bac Bo Live is as simple as they come in terms of gameplay. The Player and Banker have a pair of dice each, and they roll them, aiming to have a higher total. The only goal is to land bigger numbers than your adversary. A tie awards the maximum win of 88x your bet, which can generate a pretty handsome amount. The game blends speed and elegance effortlessly and without lagging or resets. It is tailored to keep players continuously engaged and thoroughly entertained.
While the betting period is in progress, the dice start shaking at the same time. However, they stop shaking at different times, increasing the game's tension and adding to the excitement. The winner is pronounced when the process ends, and you can see the results. The release date is still to be announced. Players into Baccarat and Dragon Tiger will have no problem adapting to the new title when it finally arrives.
Fortifying the Live Portfolio
Bac Bo will surely be another welcome addition to Evolution's Live library. The company is already the industry leader regarding Live Casino, and the new release will cement its front-running position. It is an easy-to-use, user-friendly game that provides frequent wins and solid payouts, bound to become a fan favorite. The officials hope it will achieve success similar to the Live titles mentioned above.