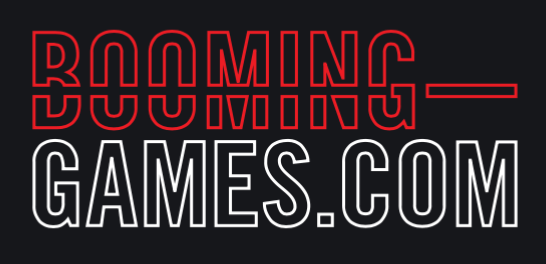 Even though the company was founded as recently as 2014, Booming Games have managed to build a brand recognised and respected by both players and industry experts. Their experienced team knows what the market wants and is all out to make it available, never questioning their chances against long-established and much larger competitors. It's not an easy battle, though; the online gaming market is already well developed and players are spoilt for choice. It takes a lot of creativity, commitment and hard work to create fans and become a sought-after provider. So what is it that made Booming Games a force to be reckoned with? We sat down with the company's CCO, Frederik Niehusen, to find out.



Seeing that Booming Games were founded only a few years ago, do you believe you can compete with veterans such as Microgaming, NetEnt, and Playtech? What makes your products stand out?
Having already established ourselves as a serious player in the industry and garnering considerable acclaim for our titles, we are certainly proof that there is space for more modern, flexible and innovative companies to compete with the aged veterans.  
Since our founding in 2014 we've already gained a significant following amongst slot fans for our high-calibre titles. Our team strive to regularly introduce innovative features, engaging gameplay, an outstanding look and feel, and varied configurations to ensures our titles standout amongst the crowd. 
What is the company's focus in terms of products and markets, and why?
In such a rapidly evolving industry it's imperative to diversify both our products and the markets we serve.
We've developed a highly diversified portfolio of titles possessing different volatilities, game mechanics, feature combinations and math configurations, ensuring that all players will find at least one of our titles to their liking. Furthermore, we place great importance on the visual design of our slots, offering a variety of artistic styles set within both unique and classical themes. Such a high level of attention to detail enables us to deliver the entire package of great looks, great gameplay, and great wins!
We have international coverage and it has long been our aim to offer our games in as many regulated markets as possible. We recently expanded our reach, entering the Italian and Danish markets with twenty of our most popular titles, to be increased to forty by the end of 2018. Further significant market entries are to be announced soon, so keep an eye out for further news.  
Can you describe the development process, starting with how ideas are born, through to the final product?

 
When a new game is first envisaged, our R&D Dept will use in-depth BI analysis to ascertain what this demand is and where it lies. We will then use this information to help mould the initial conceptual development of a game.
Once we have a concept, it is imperative to convene the relevant departments to achieve the most effective collaboration between them. New concepts are pitched to senior management and experienced department heads use their years of expertise in the business to determine the final direction and provide ongoing guidance for the duration of the development process. 
In a rapidly evolving industry it is imperative that we can quickly integrate the latest technological advancements into our slots to keep ahead of the competition. The challenge is ensuring these are still cutting edge when the titles come to market. By keeping abreast of the latest developments and employing the use of flexible software we can quickly introduce new tech, enabling us to maintain the performance and modernity that our slots are known for. 
How do you see the iGaming industry developing over the next decade and how will this shape what is to come out of the Booming Games factory?
It's no secret that mobile gaming is of great significance, a trend that looks set to continue. From the start, our mobile versions are equipped with optimised UIs to maintain the quality of the user experience and gameplay across devices. Portrait-orientated interfaces are already developed and primed for release, while improving bandwidth technology enables us to develop faster loading times and unimpeded play while on the go. 
One of our greatest pleasures is surprising slot fans with inventive features. Many more of these features are currently under development and are to be found in some of our upcoming titles. Continually improving software and technological advancements are destined to pave the way to endless opportunities.
We've heard whispering across the slots world about your most hotly anticipated slot yet, Golden Royals, what more can you tell us?

 
Set in the opulent splendor of the aristocracy, Golden Royals transports players back in time to meet the kings and queens of the yore, along with a chance at glimpsing the riches they possess. The symbols are based on an ornate deck of cards and have been designed with painstaking attention to detail. Golden Royals is a 5×3 with thirty fixed paylines and debuts the groundbreaking Corner Kings feature. This feature will award a very special win if players achieve a king in three or four corners of the gameboard.  Three or more of the double sized Scatter symbols will award a variable number of Free Spins, during which Random Wild Multipliers can appear, revealing a mystery multiplying value if they help form a win. 
As with all our titles, Golden Royals is developed in HTML5 for superior cross-platform compatibility and can be played in multiple languages and currencies. With all this, it's hardly surprising that Golden Royals is being touted as the king of all slots!