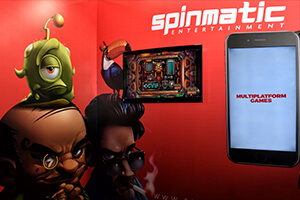 It takes just a little exploring and every once in a while a gem is found. That's what happened to the Casino Bloke team when we discovered Spinmatic. We've come across this young provider company at the Belgrade Future Gaming event held on 5 and 6 of June. Their stand was small but impressive, covered with beautifully designed characters from their top slots.
The company dates its roots back to 2012 and places its first offices in Istanbul the following year. It wasn't until 2015 that the brand became independent and in 2017 they've established a base in Malta, with support offices in Spain and main target markets across Europe and Latin America. Spinmatic's games are innovative and validated by an RNG certificate, and so far the company has released over two dozen appealing titles. Spinmatic describes itself as 'a revolutionary producer of classic slots, jackpot slots, and progressive jackpot slots'. What fascinates us is that every Spinmatic slot is not just an online gaming machine – it has a story to tell.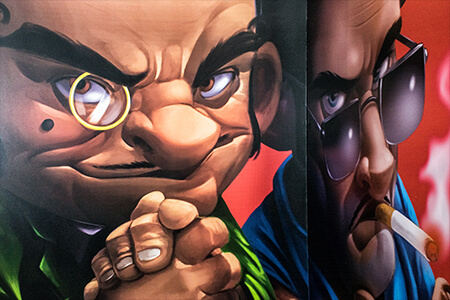 Let's take El Fuego as an example. The slot is about Emilio, a dishwasher by day and an exceptional luchador at night. Emilio got the nickname El Fuego for being an undefeatable hero despite being small and ordinary. The gameplay is improved by vibrant colors and an awesome design. Not to mention it comes complete with Free Spins, Wrestler Bonus symbol and a Wild that awards double payouts. Egyptian Stone is another well-known title by the up-and-coming provider, and new notable titles include Real Life Super Heroes, Fancy Jungle and Code. Real Life Superheroes includes characters such as Mr.Extreme, Nyx and Phoenix Jones; each of them provides a corresponding bonus feature and the game's main treat is the innovative Evidence Collection Feature. All Spinmatic games are developed in HTML5, and are compatible with mobile devices.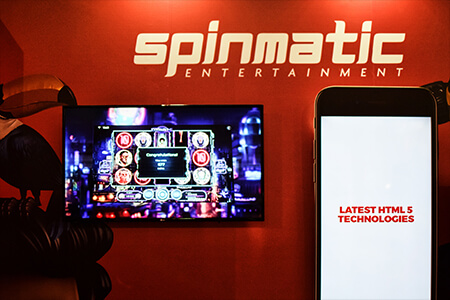 Adam Spisak, Sales Manager at Spinmatic pointed out that Southeastern Europe is a very important market for the company and that Belgrade Future Gaming is a trade show they were glad to have the chance to exhibit at.
What are the important aspects of creating a new game?
Geo-targeting is very important to stay on the pulse of the players. For Latin-American or Asia, there are different rules of what is exciting and captivating than in Europe. You need to catch the players attention, therefore, your games need to have brilliant graphics and amazing effects and for sure a good storyline. Another very important issue is to have the right mechanics and math models in place to keep a game interesting over the weeks.
Can you describe the creative process at Spinmatic?
First of all, we have at least two weeks of brainstorming audits to get some ideas and storylines. After that, we start with the graphics and art part. As all of our characters and backgrounds are manmade and unique specimens, it takes several weeks to reach the goals set for the illustrators. Meanwhile, our mathematicians calculate the par sheets and feature planned for the games. Once they are ready, everything is forwarded to the Game Department where the game is breathed life. This process can take several weeks or up to 3 months.
After game mechanics are installed, the animators start their work and bring the animations into the now nearby ready game. Unique sound FXs and title music are composed for each game separately. When this process has ended, a 4 week-long Test and QA phase start. When the game has passed QA, it is brought to our Certification Company for the final compliance tests. After approximately 7 months from the idea to the final product, players can enjoy a safe and secure way of gambling!
What are Spinmatic's plans for the future?
2018 will be a fantastic year for our fans since we are about to release more than 15 brand-new games. We are creating our first progressive jackpot slot game with an estimated payout of 500K Euro to go live in August 2018. We are proud and happy to have such a great team spread over 5 European countries able to bring such great handmade pieces to the players.