Finnish Family Accused of Stealing €250k from Malta Online Casino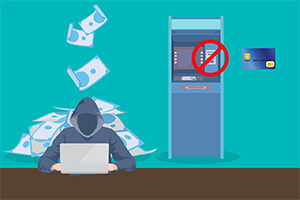 Not everything about online gambling is fun and games. In a darker universe, people break the law. According to recent news, a Finnish family is facing charges of stealing more than €252,000 from a Maltese online casino's bank account and is now facing prison sentences.
Fake Birth Date and IT Glitch
The primary culprit seems to be an underage man, now accused of aggravated fraud due to a scam that took advantage of a Malta online casino. The young man, from the southern Finnish municipality of Forssa, registered an account with the casino with a fake date of birth through an IT glitch. He then proceeded to transfer money of the casino's funds to his bank accounts in form of refunds.
Apparently, he did this 417 times between April and May 2017. The scam was unveiled by a casino employee in July 2017. It took the boy about a month to claim over €250,000 exploiting the bug in the casino's banking system.
Money Transferred to Parents' Bank Accounts
The boy is not the only one facing charges. His mother and father are suspected to be involved as well, as €14,000 of the stolen money has been found on the father's personal bank account. The son transferred the mother €2,300. It was also discovered that she was in possession of a motorcycle worth over €5,000. The motorcycle is suspected to have been purchased with the stolen money. The couple is charged with money laundering.
The three are now awaiting rule from the Central Häme District Court scheduled for 3 September. The prosecutor asked for a 20-month prison sentence for the son, a five-month suspended sentence for the father and a mild suspended sentence for the mother. Quite disappointing news! Hopefully, justice will be served and the example of this unfortunate Finnish family will raise awareness about responsible gambling.