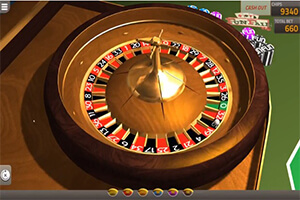 One of the most popular casino platforms FunFair has officially confirmed the launch of the world's fastest roulette game.
According to FunFair, the upcoming roulette will offer significantly higher winning potential than other similar platforms, using Fate Channels technology powered by Ethereum.
For those unfamiliar with Ethereum, it is an open-source, public, blockchain-based distributed computing platform, which offers smart contract functionality, allowing the creation of online contractual agreements between two or more sides.
Starting Point – the Netherlands
The new roulette game made its debut appearance at this year's edition of the iGaming Super Show, the biggest dedicated iGaming exhibition and conference for the industry which was held on July 12 and 13 in Amsterdam.
The game's debut at the iGaming Super Show took place on Wednesday, July 12 at 2:30 PM CEST.
Jez San, founder and the Chief Executive Officer of FunFair said the pioneering technology would allow the company's new roulette game not only to be the fastest but also 10 times less expensive than the majority of games on the market.
For San, the practical application means a higher winning potential for players, along with unmatched efficiency for operators. He said his vision was a universe without any sort of limitations and secure casinos, easily created by anyone, no matter where they were.
The Lowest Fees
FunFair Roulette is claimed to have the lowest fees which are paid per transaction, while the players pay only at the beginning and the end of a single session.
The company will issue free test versions of FUN tokens needed to play the new roulette game. These tokens, listed on cryptocurrency exchanges Bittrex and EtherDelta, power the FunFair gaming platform and by the end of this year, or early 2018, the company will allow casino operators to issue the tokens themselves.
FunFair is the first blockchain platform offering fun, fast and fair online casino games. Since the global casino market will reach $60 billion by 2020, the company is sure to grab a significant portion of it.