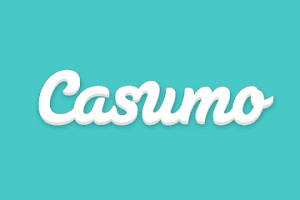 The gods from Norse mythology can be quite cruel (at least that's what we can learn from the popular Vikings TV series), but from time to time, Odin, Thor and other deities can be very generous to mortals. That was the case with a certain man from Germany, who had been playing at Casumo Casino since December 2017.
If we are to believe his story, his favourite video slot is Book of Dead, but that particular day, the gods gave him a hint and he decided to give NetEnt's Hall of Gods a try. The main thing that attracted him was the Mega Jackpot, which is currently approaching a mind-blowing figure of 3 million euro.
That Was the Will of the Gods
All of you who had the pleasure of playing the Hall of Gods video slot are well-aware of the fact that the NetEnt product offers three jackpots (MINI, MIDI and MEGA). We don't believe that this German fellow thought that he would strike it rich immediately, but, believe it or not, that's what happened in the end. He made a €1.20 bet and won a mind-blowing €214,717 jackpot!
The player saw the clip of Hall of Gods on youtube and decided to give it a shot, but we like to believe that Odin himself guided his hand when he started spinning the reels of the 2017 release. Once he had struck it rich, the German gamer couldn't believe his eyes! Of course, he contacted the good people of Casumo Casino and realized that he had actually won all that money, but didn't go and brag about the win, and instead decided to keep this information close to the chest.
When will he inform his friends and family about his sudden wealth is still a mystery, but we can say for a fact that the Norse gods really like this German guy, who decided to throw himself a party the following weekend!
If you are not fond of slots themed after Norse mythology, don't worry, because Casumo has plenty of other games you can test your luck on. Also, there are plenty of sweet bonuses and tasty promotions on the offer on daily basis, so head down to Casumo Casino and give it a try. Who knows, maybe you will be the next big winner?