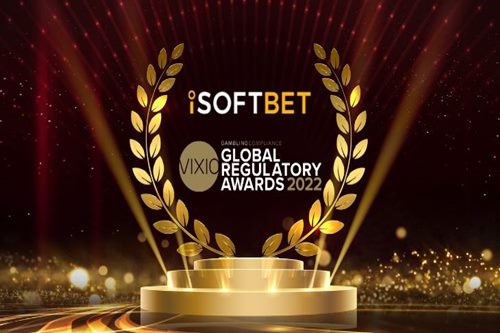 iSoftBet, part of IGT PlayDigital has been nominated in four categories at the VIXIO Global Regulatory Awards. These nominations highlight the company's commitment to compliance and AML.
The provider is in the running for the Compliance Team of the Year award, as well as the AML/MLR Team of the Year accolade. In addition, Compliance Manager, Mark Halstead has been nominated in the Chief Compliance Officer and Compliance Professional of the Year categories.
Compliant, Safe and Responsible
Compliance is of very important to iSoftBet. It is central to its decision-making and company culture. The compliance team's experience, knowledge and commitment have built a fully compliant, licensed and certified business. The company is tirelessly working across regulatory requests and any changes within the supplier's existing global customer base.
As a result, iSoftBet is live with some of the world's leading iGaming operators. The provider helps them generate record revenues within a fully compliant, safe and responsible framework.
The annual VIXIO Global Regulatory Awards is the most prestigious compliance event in the industry. The event celebrates individuals, teams, and businesses working within the gambling regulation and compliance space. The VIXIO Global Regulatory Awards evening will take place on November 30th in London.
Great Honour
iSoftBet's Mark Halstead says: "It is a great honour to receive nominations in four categories at the VIXIO Global Regulatory Awards 2022. It is a true testament to the hard work of our teams and how seriously we take compliance at iSoftBet."
As a leading supplier to the industry, iSoftBet prides itself on its rigorous approach to compliance and AML. Such an approach has seen the company enter numerous regulated markets, providing a premium service to its partners and also their customers. Additionally, The team looks forward to the Awards evening and wishes all nominees good luck.