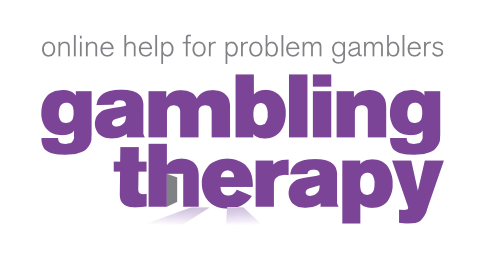 Gambling Therapy, part of the Gordon Moody Association, has launched a free app offering therapeutic exercises and support for people who experience gambling problems.
Once gambling stops being fun and entertaining, it's time to ask for help. Online gambling industry has already implemented a number of measures to help players unable to cope with their gambling patterns.
They were invited to contact organisations such as Gamcare, Gamble Aware, Gamblers Anonymous and Gambling Therapy for help and support, offered to set daily, weekly and monthly deposit limits, loss or wager limits, allowed to request a 'time out' period or self-exclude by asking the casino to suspend their accounts for longer periods of time.
Unique Gambling Therapy App
On top of the existing responsible gambling tools, Nordic players can now take advantage of a free app which will provide information about problem gambling, suggest various therapeutic exercises and offer additional support. The app will be made available in all four Nordic languages – Swedish, Norwegian, Finnish and Danish. Financial support, necessary for its full development, has been provided by the Kindred Group.
Pedro Romero, Head of Gambling Therapy said: "We are delighted with Kindred's support to further develop the Gambling Therapy App, which will further help thousands of people struggling with their gambling. It is widely recognised within the industry that Kindred Group is a leader in Player Protection. This is thanks to the company's commitment, its engagement and their Responsible Gambling team."
Kindred Group is committed to providing an environment in which customers can enjoy gambling in a responsible way, urging them to take a break and use responsible gambling tools, such as the free Gambling Therapy app, as soon as they recognise they have a problem.
"We are very happy to be able to support the development of the Gambling Therapy app", says integrity analytics manager Maris Bonello. "Providing a safe and secure environment for our customers is at the very heart of Kindred, which is why we continue to support initiatives that can minimise the harm caused by gambling."
About Kindred Group
Kindred Group is one of the largest gambling operators in Europe, managing 11 brands and serving more than 20 million customers around the world, and they recently acquired 32Red, one of UK's most reputable online casinos. They are also a member of the European Gaming and Betting Association and a founding member of ESSA which promotes sports betting integrity.
The partnership with Gambling Therapy is part of the company's long-term commitment to secure an environment where gambling remains a joyful and rewarding exercise and support is at hand should it turn into a problem. The fact that an app fully protects the identity of the player asking for help, might encourage more people to admit they have an issue and take action.