LeoVegas Among the First to Acquire Gambling License in Sweden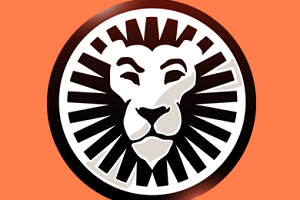 LeoVegas subsidiary LeoVegas Gaming Plc is one of the first iGaming companies to get their gambling license in Sweden.
Their application has been finally approved and, starting from 1st January 2019, LeoVegas will have the right to conduct casino and sport betting online. That was announced by Lotteriinspektionen, the Swedish gambling authority.
A new gambling law allows international companies to operate in Sweden
Earlier this year, the Swedish government ended a long-standing monopoly system in the gambling industry by approving the new law that will re-regulate the country's gambling market. Starting from 1st January, international remote gambling operators will be able to operate in a regulated environment. The application process started on 1st August and LeoVegas was one of the first to submit the application.
Last month the Swedish gambling authority announced the names of LeoVegas and 15 other companies that were approved for a license and they will start operating in Sweden from 1st January 2019. From that day, any unlicensed gaming and betting operations will be strictly prohibited and the penalties will be severe. Up to now, a total of 95 applications were received and will be the mater of discussion in the following days.
A milestone in LeoVegas history!
Gustaf Hagman, LeoVegas' Group CEO, stated that this is a milestone in LeoVegas history. The entire team was working hard on this project for a long period of time and the results are finally here. The application process was very extensive, according to Hagman, which makes the result even more valuable. Currently, LeoVegas has gaming licences in several countries and the next goal is supposedly Spain.
The company invested much time and money in responsible gaming with LeoSafePlay, which is supposed to be one of the fundamental parts of their operations. LeoVegas is the most well-known online casino brand in Sweden, which makes the latest success of being one of the first companies to receive the gambling license in Sweden even greater. LeoVegas now holds a strong position on their home soil and sees Sweden as an important market for achieving their 2020 financial goal.