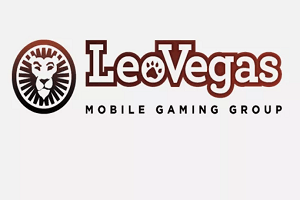 LeoVegas Casino was founded back in 2012 and for the last five years has gone from a "completely unknown brand with a zero customer base" to one of the leading online gaming companies. Recently, the Swedish company was formally approved for listing on the Nasdaq Stockholm regulated market by Nasdaq Stockholm's listing committee.
First of all, LeoVegas needs to fulfill some customary conditions, since this approval is conditional. Their last day of trading on First North Premier should be 2nd February 2018, and it is expected that their first day of trading on Nasdaq Stockholm will be 5th February 2018. According to our sources, the listing prospectus was approved and registered by the Swedish Financial Supervisory Authority on 29th January.
An important step in LeoVegas' development
Group CEO and Co-Founder, Gustaf Hagman, stated that this change in the listing was a result of a fantastic team effort by all employees and the entire management from LeoVegas, since everybody pitched in and their hard work made it possible for the Swedish company to finally cross the finish line.
Moving to Nasdaq Stockholm will definitely strengthen the LeoVegas Group and provide better options in terms of cooperating with authorities, licensors and partners, as well as securing better accessibility and attractiveness for institutional investors from Sweden and abroad.
A listing change will strengthen the brand
The Board of Directors and Group Management all agree that this is one of the crucial steps towards success, since the change in listing will increase the awareness of about LeoVegas Group and strengthen the brand of the Company, while providing more opportunities for further development with other regulated gaming markets, thus securing the continuance of company's strong growth.
LeoVegas can continue to "take the gaming experience to new heights" since their growth strategy is definitely working. It is also important to mention that Baker McKenzie is acting as legal adviser to LeoVegas in connection with the change in listing to Nasdaq Stockholm.
You can click here to join LeoVegas casino and see what the fuss is all about.