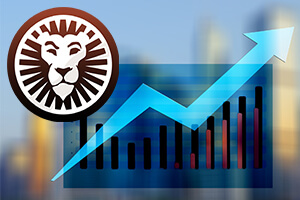 The LeoVegas Group announced that their earnings (EBITDA) for the second quarter of 2018 are higher than expected.
According to the press release published on the Stockholm-based company's corporate site, the preliminary figures show that Q2 earnings amount to approximately €15 million, which is higher than the company's internal expectations. The company has revealed the preliminary results due to the fact that marketing costs in relation to revenue in the Q2 have been 35% instead of the expected 42%. When it comes to revenue, it is expected to amount to approximately €87 million.
World Cup Marketing Cuts Led to Higher Earnings
Gustaf Hagman, CEO of LeoVegas Mobile Gaming Group, says that, according to their data-driven marketing model, the company only invests if they see good enough returns in their marketing channels.
"During the World Cup, there are many gaming companies that are advertising, which means that the effectiveness of marketing and the value of customers can be more uncertain. Our models have indicated that we should not advertise in some channels due to the low return, which in turn led to a significantly higher EBITDA than expected," comments Hagman.
He adds that the company continues to act in line with achieving their financial targets and reach at least €600 million in revenue and €100 million in EBITDA results in 2020.
According to the report for the first quarter of 2018, marketing in relation to revenue in the Q2 of 2018 was expected to be higher than the average for 2017, which was 42.3%.
LeoSafePlay Established as Standalone Business Unit
LeoSafePlay, a responsible gambling initiative founded as an external site by LeoVegas in November 2017, has been established as a standalone business unit. The company has reshuffled its management team, with Rikard Ljungman, ex-chief commercial officer, now focusing entirely on responsible gaming.
His duties will be assumed by Richard Woodbridge, who is set to arrive in January 2019 as the company's new chief operating officer.
"Richard's background and personality are a perfect fit for LeoVegas as we continue to focus on growth and sustainability," said group CEO Gustaf Hagman and added that "overarching responsibility for operations is growing increasingly important" with 750 employees of whom 400 are based in Malta.
LeoSafePlay offers a number of tools and measures that help players gamble responsibly. By using these tools, players can keep track of a specific aspect of their gambling including time and money management. The tools include Deposit Limit, Loss Limit and Wagering Limit, to name a few.