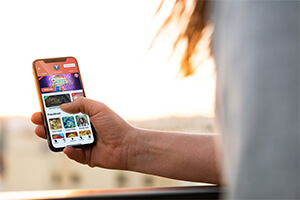 One of the leading online casino operators LeoVegas has been granted a gaming license in Spain. Set to launch the Spanish version of LeoVegas Casino site, they will have on offer both casino and sports betting the licence applies to. After Malta, the UK, Denmark, Italy, Sweden, Ireland, the German state of Schleswig-Holstein, this is the seventh online gaming licence obtained by the reputable operator.
Important Step in Expansion Strategy
Entering the regulated markets is the basis for LeoVegas' expansion strategy. They welcome Spain as their seventh locally regulated market and are entering it ready to take the mobile position and offer the ultimate gaming experience.
"The Spanish online gambling market has a strong underlying growth with over 20% per year. The Spanish license is an important step in our continued expansion in other Spanish-speaking markets where we have already conducted test launches such as Peru and Chile," says Gustaf Hagman, Group CEO.
According to the official LeoVegas press release, their data-driven approach to marketing is one of the keys to successful establishment and they have already analysed every marketing channel and player values. The launch of the local site will be followed by appropriate marketing that will gradually increase. LeoVegas is a Malta-based company with their technology development conducted in Sweden. Following their motto "Leading the way into the mobile future", they will offer casino, live casino and sports betting to the Spanish market.
Spanish Online Casino Segment Grows
In 2019, the Spanish online gaming market is worth approximately EUR 1 billion, which is only 13% of all gaming in this European country. While these figures may seem low when compared with the Swedish market estimated to be worth approximately EUR 1.4 billion and making up 50% off all gaming in Sweden, things may change in the future as the Spanish online market seems to be experiencing strong growth with more players moving online.
According to the most recent figures provided by the Directorate General for the Regulation of Gambling, the casino segment grew by 20% in Q1 2019 compared with the same period a year ago. Today, the casino segment makes up about 35% of the total online market in Spain.
Click here to visit LeoVegas and enjoy casino and live casino games wherever you are!