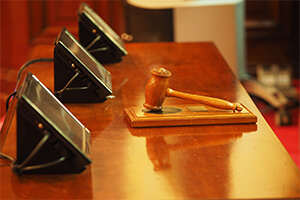 Ward Thomas, a resident of Long Beach, California, has filed a lawsuit against the California State Lottery Commission, claiming the state lottery denied him a staggering $5 million jackpot he won last year.
In addition to this, Thomas will also sue the owners of the petrol station where the winning Scratchers ticket worth $20 was bought.
Here's What Happened
The series of events leading to the lawsuit started back in October when Thomas went to the Los Altos Mobil gas station accompanied by his 16-year-old son Benjamin. Thomas had about a dozen winning scratch tickets, worth $330 and he asked his son to collect the winning and to pick up more tickets.
His son did exactly what his father had told him, bringing back five new Scratchers and the rest of the winnings. But the biggest surprise, or should we say shock, awaited when they got home since one of the tickets contained a $5 million jackpot!
Thomas validated the winning ticket the same night, while the next day he revalidated it at Lottery district office, where was officially informed he had become a millionaire. But the plot twist was yet to come.
It was delivered in the first days of December, when the Commission informed Thomas that he won't be getting any payout whatsoever, because his son was the one who bought the ticket, thus violating the state law which prohibits minors from participating in any sort of lottery activity.
What Now?
In his lawsuit, Thomas claims that no one at the Mobile station asked Benjamin for an ID or any other proof of age, nor was he informed he couldn't purchase the ticket. He states that by selling the ticket to his son, the agent of the lottery accepted the possibility to pay out any potential winnings.
The court proceedings are yet to be held and the whole affair is far from being resolved. One thing remains certain though, none of this would have happened if Thomas had gone to the store himself.