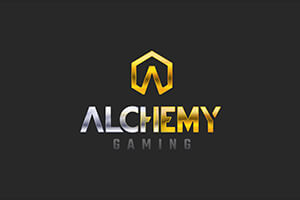 Microgaming teams up with another game development studio. The latest addition to its growing network of independent game builders is Alchemy Gaming, an independent developer with mathematics at its core. Their debut slot game is due to release in Q1 2020.
On a Mission to Create the Gold Standard
According to the press release published on Microgaming's website, Alchemy Gaming is a game development studio whose team of industry experts is on a mission to create the gold standard in gaming experiences. Their content will have mathematics at its core and will be exclusively available at Microgaming-powered online casinos.
Alchemy Gaming is a newly formed studio driven by professionals with a wealth of experience in the industry. They focus on innovative mechanics, visuals and features, which will bring more diversity into Microgaming's ever-growing portfolio of games.
John Coleman, CEO at Microgaming, said that as the tenth addition to their network of independent game studios, Alchemy Gaming was set to add a quirky edge to their portfolio.
"The new studio adopts a scientific approach to game development, and the team are busy creating some brilliant features and visually impactful artwork," said Coleman adding that they welcome their unique personality and relentless drive to engineer thrilling gameplay experiences.
Head of Alchemy Gaming Rory Harpur stated that with a wealth of collective experience in the industry, they understood slots and players as well as what drove excitement and anticipation in games.
"We love how great games balance mechanics and art to perfection. Our mission is to focus on creating a polished audiovisual experience that fully supports our game features," added Harpur concluding that they were all looking forward to launching their debut game Wheel of Wishes with Microgaming.
Get Ready for Wheel of Wishes Slot
Wheel of Wishes, the first official release from Alchemy Gaming is due to launch exclusively for Microgaming customers in Q1 2020. It is an Arabic-themed slot that combines wealth and magic. Microgaming fans will love the fact that the debut slot introduces a newly revamped progressive jackpot, WowPot. It will join Microgaming's industry-leading progressive jackpot network, which has awarded more than €1 billion since its inception.
The game that brings all the intrigue and excitement of genies, magic lamps and life-changing jackpots, was presented at SiGMA 2019 where it set the backdrop for Microgaming's dedicated exhibit.