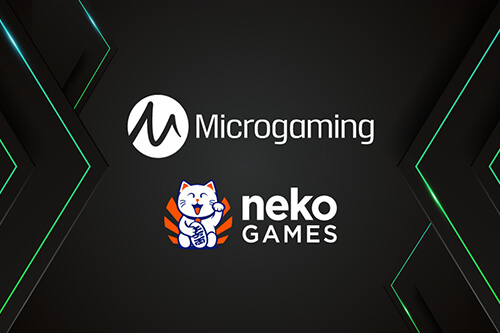 The Isle of Man-headquartered gaming company, Microgaming, is considered to be one of the leading names in the business of creating online gambling content. Staying at the very top is no easy task, and that's why it's important to have a fresh portfolio of games and to increase its presence to as many markets as possible.
Welcoming a New Partner to Its Platform
And that's what Microgaming has been doing recently. In addition to launching a plethora of new releases this month, the company has just announced the signing of a new distribution deal with Neko Games, a game studio based in Buenos Aires, the capital of Argentina.
Under the provisions of the new agreement, Microgaming will make Neko Games' offering available to its players.
Neko Games is a well-established name in the industry, known for its quality releases that come with a Latin American twist. According to the up and coming gaming company, their goal is to provide its clients with games whose mechanics are sure to deliver an exciting and immersive playing experience.
Adding Latin Flair to the Offering
The first to be made available through the Microgaming platform is Super Showball, a video game inspired by the traditional bingo game of the same name. Boasting medium-to-high volatility, and accessible across all platforms, the new release successfully combines video bingo game elements with exciting game mechanics, offering mystery prizes and payouts of up to 4,000x the bet.
Super Showball arrived on the renowned developer's content aggregation platform on May 26, which means its already available. In addition to this title, players can enjoy an extensive offering of games created exclusively for Microgaming by their partner studios.
Video bingo games are very popular among punters in Latin America. That's why we're sure this market will love the new Super Showball title.
Commenting on the new partnership, Leon Thomas, Microgaming's Commercial Director, said the company was pleased to welcome Neko Games to its platform and pointed out they were looking forward to offering new content to their customers around the world.
Thomas further stated Microgaming was especially looking forward to diversifying its extensive portfolio.