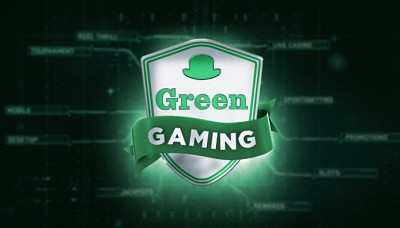 At Mr Green Casino, the main focus was always been on the customers. If you're a member of Mr Green Casino then all you need to worry about is 'having fun and winning big'.
The Mr Green gaming experience has been continuously optimised by web developers so that users can enjoy some web wizardry that can't be found anywhere else, and now there has been another innovation announcement – Express sign up, login and withdrawals has just become part of the Mr Green gaming platform, and we're loving it.
How Does it Work?
The goal is to minimise the time spent on registration, login and withdrawals by introducing a range of special Express features. The cutting-edge technology has been named 'Project Cobra' and from it originated a brand new express registration, sign up and withdrawal system, now available to Swedish customers on all Mr Green platforms (desktop, mobile, and apps). 
Existing players and new subscribers can access their Mr Green's account by simply using their BankID. The express functions make super-fast registration and withdrawals possible, without excluding regular customers and other registration, deposit and withdrawal methods that have been in use until now.
How does it work, actually? Well, the only thing the customers need to provide is their phone number and email address details; these are then matched with the bank's database and if the info is unique Mr Green's Express Registration will autofill the rest of the form, creating an account in warp speed. Perhaps the greatest improvement is the super-fast withdrawals system which is expected to credit the customer's account in less than 5 minutes.
Mr Green Attentive of Upcoming Swedish Legislation
Mr Green's Express Registration has been developed in accordance with the approaching regulation in Sweden. Jesper Kärrbrink, CEO of Mr Green, announced that Mr Green will be looking at ways to release these features in more markets where similar solutions can be applied.
He is certain that the new range of Express features will contribute to a great gaming experience, and make things just as easy for them as it will for the players. Outstanding news from Mr Green, indeed! Click here to sign up with Mr Green and test their new features!