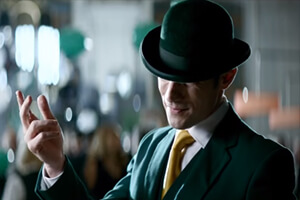 One of the leading online gaming operators Mr Green Casino has developed a unique in-house product called Personal Jackpot. The product has been developed in collaboration with BlueRibbon Software and will be exclusively available to their Club Royale members in Sweden.
Fully Personalised User Experience
Unlike traditional jackpots that have been offered as a pooled prize with low odds of winning, with the new Mr Green casino product, each player can be a winner. The jackpot widget enables players to follow their own pot building up thus providing them with a fully personalized user experience.
Jacqui Gatt, Head of Gaming at Mr Green Ltd, said that Personal Jackpot was a fully bespoke jackpot which added an additional layer of excitement and anticipation during gameplay.
"In this first version, each player can see their current pot amount in the 'My Account' section as well as in-game," said Gatt.
The unique product has been developed with jackpot marketing platform provider BlueRibbon.
Co-founder and CEO of BlueRibbon Amir Askarov said that they were excited to have partnered with Mr Green, an innovative and market-leading online casino brand.
"They, like us, believe that bespoke segmented and achievable jackpots can deliver tremendous added value to players and Personal Jackpot certainly delivers in this regard," added Askarov.
Initially, only Club Royale members in Sweden can make use of the new product. According to announcements from Mr Green Casino, they will continue the development of Personal Jackpot together with BlueRibbon by expanding their offering across all player segments and introducing more innovative functionalities in the next months.
How Does Personal Jackpot Work?
Based on the dedicated page for Swedish players on the Mr Green Club Royale website, each VIP player can win a Personal Jackpot that will not be shared with anyone else. It increases as a player makes real-money wagers on slot machines and virtual table games. Whenever 10 SEK is wagered per round, the jackpot can be triggered at random. If a player gets lucky and hits the Personal Jackpot, it starts over at 250 SEK.
The best part about this feature is that players don't have to pay any extra money to make use of it. All Personal Jackpot prizes are paid out to players' accounts in real cash.
Click here to visit Mr Green and play slot and virtual table games for a chance to win a Personal Jackpot!