NetEnt Improves Live Casino UI, Unlocks New Features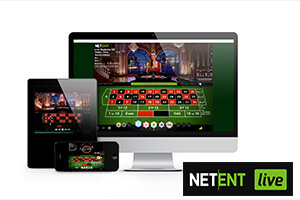 The leading software provider NetEnt has announced that they have totally revamped the UI in live casino games and unlocked some new features. The new look of NetEnt live dealer games is a part of the company's strategy to make player experience more interactive.
What's New?
According to a Facebook post published on the Sweden-based developer's page, the revamped design of NetEnt live casino games has affected a few features such as fonts and icons, chip trays, action buttons on both mobile and desktop game versions and animations. However, not all changes are cosmetic. The developer has included new bet/action timer and menu updates that will allow players to create their own names.
Since its launch, the NetEnt Live platform has been recognised for an easy-to-use interface and seamless graphics and sounds. The games are available in portrait and landscape mode and support 25 languages and currencies. When it comes to operators, the live casino platform allows them to offer customized promotions thanks to Live Rewards, an automation engine. It enables operators to set up a promotion in less than 5 minutes and design it to cater to specific audiences and devices.
About NetEnt Live Casino Offering
The NetEnt portfolio of live casino games features Roulette and Blackjack variants. NetEnt Live Roulette is optimised for mobile play and guarantees a seamless player experience. You can play it in landscape or portrait mode and switch between the felt stream and the video stream during gameplay. Players can place bets during the spin, which is particularly welcomed by experienced players.
As for Blackjack, NetEnt offers the classic version of the game where players can see the history of the dealer's last 10 hands. Another version of the game is NetEnt Live Common Draw Blackjack, a unique game variant in the industry. An unlimited number of players can join Common Draw Blackjack tables, including those played at lower stakes. Finally, the latest version of the game, NetEnt Live Perfect Blackjack, allows gamblers to play it according to the perfect strategy, which cuts the house edge down to 0.5%. Players can choose multi-seat for up to 3 boxes and auto-split or double down options. At the same time, this is the only Live Blackjack game that offers Autoplay.
Click here to visit Mr Green and give NetEnt live casino games with improved features a try!