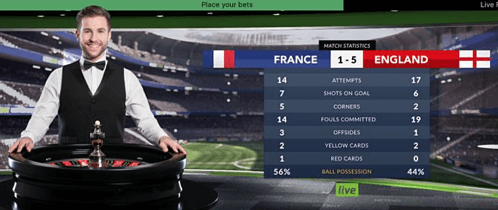 We are a little over a month away from the start of the 2018 FIFA World Cup, and to make it equally exciting online as on the pitch, Net Entertainment has introduced its brand-new technological innovation in live casino products.
Live Sports Roulette promises a lot of excitement and thrill, while operators are sure to love it as well, since it will help them keep players at the heart of the action during the tournament in Russia.
Live Sports Roulette Review
Following the successful launch of the World Cup Free Round Widget, whose debut was announced last week, NetEnt has unveiled a completely new live casino experience.
Live Sports Roulette will go live on June 14, the same day the 2018 World Cup kicks-off in Moscow, and it will be available during the tournament.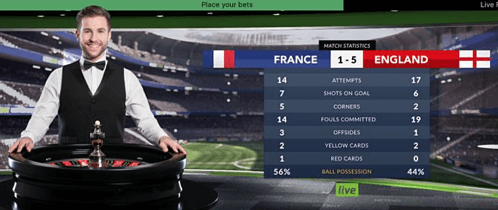 First of all, this is a live football experience, which means players will be able to keep the track of scores, with real-time updates during their live roulette games. Dealers will not only spin the wheel but also comment on the games, with plenty of statistical data available.
Live Sports Roulette will be available across all platforms, offering players a chance to follow the World Cup as they never did before, and Casino Bloke recommends playing NetEnt's live dealer games at LeoVegas, one of the world's leading online casinos.
But There's More
The launch of the Live Sports Roulette will be accompanied with a brand-new promotion – Goal Smash Roulette.
It consists of two parts – daily bonus giveaways and prize draws – with a fantastic pool prize of €75,000!
Goal Smash Roulette will be available during the World Cup, starting at 00:00 on June 14 until 23:59 on July 15, 2018. 
Commenting on the Live Sports Roulette, NetEnt Chief Product Officer Henrik Fagerlund said it would offer a truly immersive football experience.
He added the beginning of the World Cup was a perfect opportunity to introduce Goal Smash Roulette, giving players a chance to win daily prizes as well as staying on top of all the action during the tournament.