NetEnt Unveils Auto Roulette Studio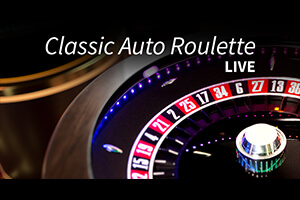 NetEnt has launched a new Live Roulette product which offers players to choose from three different wheels. The so-called Auto Roulette Studio provides players with a realistic gaming experience combining a traditional casino setting with cutting-edge technology. Let's learn more about it.
Switch from One Wheel to Another
The new Live Roulette studio offers Classic Auto-Roulette, Rapid Auto-Roulette and VIP Auto-Roulette, all available in one immersive environment. Practically, it allows players to choose between three wheels. All of them are in view at the same time enabling players to switch from one to another. The wheels are set in a modern, vibrant venue with the shades of red and gold contributing to the atmosphere players can enjoy once they enter the studio.
According to the press release published on NetEnt's website, the easy-to-play, immersive design of the studio will suit a range of player styles. The latest live casino product is scalable to many markets thanks to voiceovers available in 12 different languages. It is designed to modernize the look and feel of a traditional casino room and comes with a digital twist. NetEnt uses the best camera angles, HD video quality and the bluescreen technology to create a state-of-the-art live casino experience.
A New Standard in Auto Roulette
Andres Rengifo, Director NetEnt Live, said that they were among the first suppliers who offered a multi-reel gaming experience. Commenting on the launch of the Auto Roulette Studio, he said that it was one of their biggest releases of the year that underlined the scalability they offered to online casinos.
"It is a deeply engaging title supported by fantastic design and cutting-edge technology that will no doubt set a new standard in auto roulette," added Rengifo.
Earlier this year, NetEnt launched the Network Branded Casinos (NBC), a two-room live casino environment that brings the traditional casino setting online.