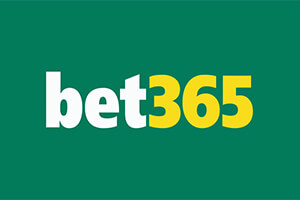 Megan McCann, a student from Northern Ireland, is taking one of the biggest UK gambling operators to court.
McCann has decided to start a legal action against bet365, claiming the operator is refusing to pay winnings of more than £1 million.
Let's Start From the Beginning
After placing around £25,000 on 12 horses in four races, back in June 2016, McCann claims she won a little over £1 million, but bet365 stated she had breached terms and condition, meaning she couldn't collect a penny of the sum in question.
So, Ms. McCann decided to sue the parent company of the online brand, Hillside (UK Sports) LP, which is owned by Denise Coates, the wealthiest businesswoman in the United Kingdom, worth over £3.2 billion.
According to bet365, McCann violated the terms and condition, which explicitly forbid third-party betting. The operator further stated an investigation had been carried out, reaching the conclusion her winnings were not payable.
The lawyers of bet365 had even accused McCan of fraud and cheating.
On the other hand, a 19-year-old McCann claims she was not only congratulated by a bet365 staff, but she also received a call confirming the win and telling her she would receive the money within 48 hours. However, she was unable to collect the winnings and her bet365 account was eventually closed.
Next Stop – The Court
She will be represented in court by lawyer Andrew Montague, who is well-experienced in cases like this. Back in 2010, he represented Barney Curley whose winnings of £825,000 were refused by the Gibraltar Gambling Commission.
Due to the similarities with Mr. Curley's troubles from 2010, McCann described hew own case as a deja vu scenario and hopes the outcome would be positive as it was the case with Curley's lawsuit. McCann refused to comment on the case, which will appear before the High Court of Belfast.
Her legal team sent a pretty clear message to Bet365 lawyers, saying McCann placed a bet with their client and won, which means she is entitled to her winnings.