Pac-Man Battle Casino Game to Go Live in 2018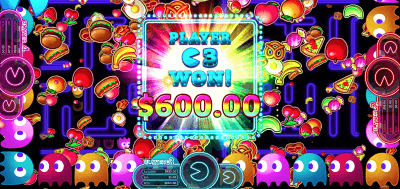 Bandai Namco and Gamblit Gaming have announced the launch of Pac-Man Battle Casino for next year, a brand-new Pac-Man-inspired machine dedicated to all lovers of skill-based video games. It was about time someone produced a purely skill-based betting game, to try and fight back the modern trends of playing Facebook games and repetitive widget mini-games.
If you had the chance to try out the 2011 release Pac-Man Battle Royale, you'll find that Pac-Man Battle Casino does have some similarities; in fact, it is co-developed by the same Japanese team. Consisting of pure arcade fun in all its glory, Pac-Man Battle Casino is a multiplayer game; two or more players (up to four) can chomp away, avoiding ghosts, heading into victory. Gamblit has already provided some sweet screenshots of the game, and as it appears, the online version looks practically identical to the arcade one. The only difference is that instead of imaginary points, you can now play for real cash.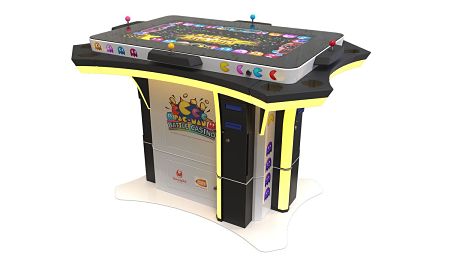 But how will this work? The developers have it all figured out. A random wheel spin will determine the exact prize pool for each match. Supposedly, the combined total bet by the competitors will be slightly bigger than the winnings, so that the casino operator gets its share. This is not the first time Gamblit and other publishers have hosted skill-based games; they've had considerable success with such titles like Jetpack Joyride, Doodle Jump and The Walking Dead. These have all been single-player battles against the machine, whereas Pac-Man Battle Casino introduces a multiplayer-friendly environment where people can really unleash their big betting skills.
The fact that Namco is also involved in the project is exciting, at the least. Makes us think is the revival of classic arcade franchises is upon us. Who knows, one of these days it may be possible to bet real money on Street Fighter II! That may just be too much nostalgia a machine lover could handle. Experiencing Pac-Man Battle Casino won't be possible until sometime next year, but the game is to be unveiled at the upcoming Global Gaming Expo.