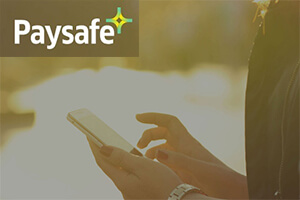 Isle of Man-based Paysafe Group has announced the results for the first half of 2017 which reveal the company recorded a year-on-year growth.
Over the period from January 1 to June 30, Paysafe recorded revenue of $538.7 million, which is 11% higher than during the first six months of last year.
Excellent Results
During the same period, earnings before interest, tax, depreciation, and amortization (EBITDA) increased by 17.3%, jumping from $144.2 million to 169.2 million, while the corresponding margin rose by 31.4%.
The growth continued in the other key financials. Statutory operating profit went up by a little over 11% to $99.6 million, while both adjusted profit after tax and statutory profit after tax increased by 22.3% to $124 million and 14.3% to $73.7 million respectively.
There is more good news, as the company, which owns Skrill, Neteller and Paysafecard, managed to cut its net debt by 22.3% to $279.8 million. Adjusted fully diluted earnings per share improved by 25% to $0.25, while statutory fully diluted earnings per share also increased to $0.15.
Sustainable Growth and Ambitious Plans
Chairman of Paysafe Dennis Jones said that Paysafe Group had returned to a more sustainable level of revenue growth in the first half of this year.
Jones said the results reflected the company's diversified set of businesses and added the management team would continue to build a stable and robust global payments platform.
To achieve that goal, Paysafe acquired US-headquartered MCPS in July, in a move which is expected to further strengthen the company's presence in the North American market and help re-balance the Group's portfolio away from online gambling.
Paysafe bought MCPC from a consortium featuring Blackstone and CVC Capital Partners for a sum of $3.8 billion.
Finally, when talking about the sustainable growth, we have to bear in mind the fact the company's revenue recorded a 118% year-on-year increase in the first half of the last year.
About Paysafe Group
Founded in 1996, Paysafe is the provider of e-money payments and free person-to-person money transfer service. It is present in more than 200 countries across the world.
The company owns Skrill, Neteller and Paysafecard and is listed on the London Stock Exchange as one of the constituents of the FTSE 250 Index.