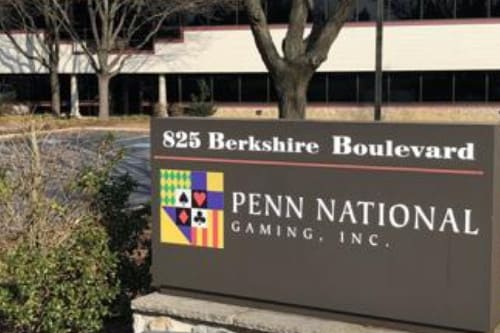 Penn National Gaming announced that around 90% of its gaming and racing properties had returned to regular operations.
In practice, this means that 37 out of the company's 41 properties have been reopened. That's 37 venues in 17 out of the 19 states where the renowned operator currently does business.
The Majority of the Properties Have Resumed Operations
The most recent gaming properties to have been reopened are Plainridge Park Casino in Massachusetts, and Hollywood Casino Bangor, which resumed operations on July 8 and July 10, respectively.
Commenting on the latest move, President and Chief Executive Officer at Penn National, Jay Snowden said he was happy that nearly the entire company's regional gaming portfolio had gone back to work.
Snowden pointed out that management teams had worked closely together with local regulators and health officials to make sure players would have a safe gaming environment. According to him, the ultimate goal was to protect the company's employees and its guests and to allow the latter to enjoy the familiar entertainment experience.
He also said that all 41 gaming properties should go back to work in the next couple of weeks.
The Remaining Ones to Reopen Soon
The list of venues that have resumed operations includes gaming properties in Colorado, Florida, Iowa, Illinois, Indiana, Kansas, Louisiana, Massachusetts, Maine, Missouri, Mississippi, Nevada, New Jersey, Ohio, Pennsylvania, Texas and Wyoming.
Each of these gaming facilities will resume work at a limited capacity, as regulated by the updated state guidelines.
Penn National also announced that strict social distancing and safety protocols, developed together with local and state officials, would be enforced in all of its facilities. Customers will also be able to get more information about specific measures implemented by visiting the corresponding facility website.
At this moment, Penn National is making all the necessary preparations to reopen its facilities in the two remaining states. More information on the reopenings will be available once these properties receive the green light from their respective state regulators.