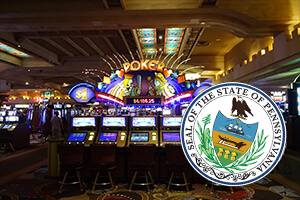 Nine of 13 casinos operating in Pennsylvania applied for online gambling licences, the Pennsylvania Gaming Control Board announced.
The gaming authority has received nine petitions from local casinos that requested approval to conduct online casino games in the Commonwealth. Monday, 16 July, was the deadline for casinos to submit petitions requesting approval to run all three categories of interactive games including slots, table games and poker at a discounted authorisation fee of $10 million.
Initially, only three casinos submitted their applications and the list was boosted by six more operators who paid for all three categories $2 million less than a regular authorisation fee.
Who Wants to Offer Online Casino Games?
The list of applicants includes nine casinos with five of them operating in the Philadelphia region. The first casino that applied for the online gambling licence was Parx. Other casinos are Stadium Casino, Mount Airy, Sands Bethlehem, Hollywood Casino, Valley Forge, Harrah's Philadelphia, Rivers Casino and SugarHouse Casino.
Meadows Casino, Mohegan Sun, Presque Isle Downs and Lady Luck Casino Nemacolin are the gaming venues that haven't applied yet. They can still petition the Board until 14 August and pay a full authorisation fee of $4 million per gaming category.
The Pennsylvania gaming body will approve or deny all applications within 90 days. A 54-percent tax rate will be collected on all online revenue from online gaming operators, which was called "ridiculous and unprecedented" by the local industry representatives.
The online gambling legislation was passed in October 2017. Pennsylvania is the fourth US state along with Nevada, Delaware and New Jersey that has allowed online gambling.
$10 Million Fee for Sports Gambling
Earlier this year, in May, the Pennsylvania Gaming Control Board also announced that casino license holders who wanted to offer sports betting can submit applications. The move toward the legalisation of sports gambling followed the U.S. Supreme Court decision last month that overturned a federal law restricting sports gambling to the states of Nevada, Montana, Oregon and Delaware.
According to the Pennsylvania law, sports gambling operators will have to pay a $10 million fee for offering this form of entertainment while revenue will be taxed 36 percent.